Megan Fox Channels Britney Spears on 'Teenage Mutant Ninja Turtles 2′ Set [PHOTO]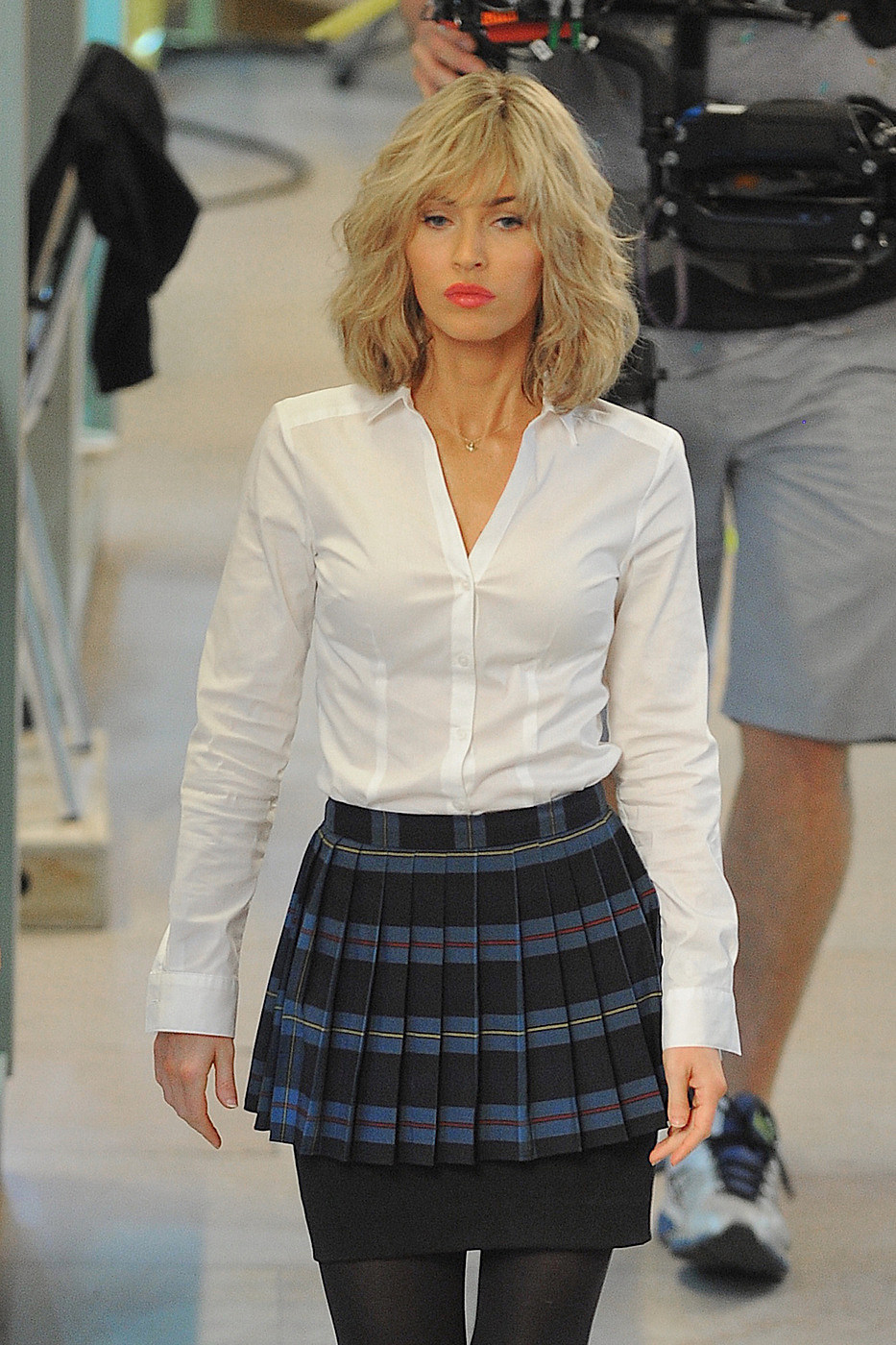 Megan Fox was spotted filming Teenage Mutant Ninja Turtles 2 in New York City, and it looks like the wardrobe department took some fashion cues from Britney Spears circa 1999.
The brunette bombshell hid her trademark dark locks beneath a short blonde wig, with a white white button-down blouse tied at the waist and a pleated skirt that hits right at the thigh, dressed in a modern-day version of Britney's iconic school-girl outfit from her "…Baby One More Time" music video. Megan, who is playing the role of reporter April O'Neil in the movie, was shooting the TMNT sequel in New York City's Grand Central Station.
Megan made headlines last year when she had a few choice words for haters of the franchise. When questioned about the backlash the film received after the first one debuted in theaters, she said (quote via Variety), "Let me tell you something about those people. How much money did Transformers 4 make? Exactly. Those people can complain. They all go to the theater. They're gonna love it and if they don't love it, they can f— off. And that's the end of that."
Director Michael Bay had similar words for people who were ready to criticize the movie before even seeing it. He said, "They love to hate and I don't care; let them hate. They're still going to see the movie! I think it's good to get a little tension."
See Celebs Like Megan Fox + More Who Went Through Awkward Phases Source:
Megan Fox Channels Britney Spears on 'Teenage Mutant Ninja Turtles 2′ Set [PHOTO]