'Pretty Little Liars' Spoilers: What Are Episodes 5×07 + 5×08 Called and Who Is Featured? [PHOTO]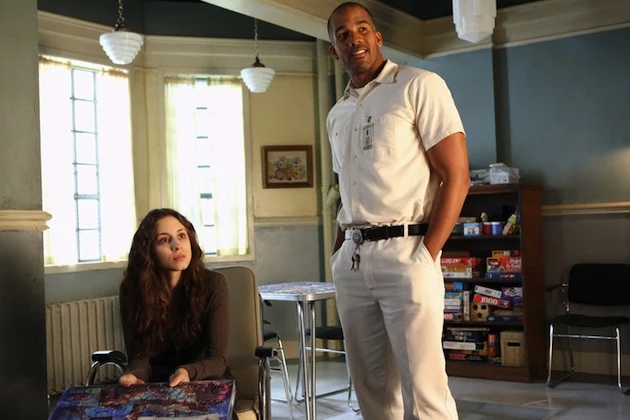 As the 'Pretty Little Liars' cast and crew gets more and more episodes under their belts, we get more information, and this time we've learned the titles for two of the latter episodes from the summer season.
You can keep reading to find out what we know so far about the titles and plots of episodes 5×07 and 5×08.
The seventh episode of the season sounds like it will take place at the Radley mental institution and is titled, 'The Silence of E. Lamb,' after the friendly nurse and orderly Spencer befriended while there: Eddie Lamb. Also, the alias Toby used to sneak into Radley.
Could this be the episode where the girls meet new Radley patient Big Rhonda? And could it have anything to do with the mysterious death of Toby's mother?
The title itself was revealed by actress Nia Peeples (who plays Emily's mom, Pam). She shared a photo of the script on her Twitter account, joking:
It's a good one! #pll notice my name across the center.every page is like that so they know who's leaking a story pic.twitter.com/eG3iunAxFS

— Nia Peeples (@nia_peeples) May 20, 2014
Back on the set of #pll. Left the house at 4:30am. #glamorous ! Ha!

— Nia Peeples (@nia_peeples) May 20, 2014
Sound like Mrs. Fields will definitely be back for episode 5×07!
As for episode 5×08, E! News has revealed that the script includes "a surly nurse and a super-hot horseback riding instructor named Patrick," both of whom appear in the frighteningly titled 'Scream For Me.'
Other titles we're already privy to include episodes 5×01('EscApe from New York'), 5×02 ('Whirly Girl'), 5×03 ('Surfing the Aftershocks'), 5×05 ('Miss Me x 100′) and 5×06 ('Run, Ali, Run).
All the action will return on June 10 at 8PM ET on ABC Family.

Source:
'Pretty Little Liars' Spoilers: What Are Episodes 5×07 + 5×08 Called and Who Is Featured? [PHOTO]