'Pretty Little Liars' Spoilers: What Do Spoby, Lucas and an Epic Kiss All Have in Common? [PHOTO]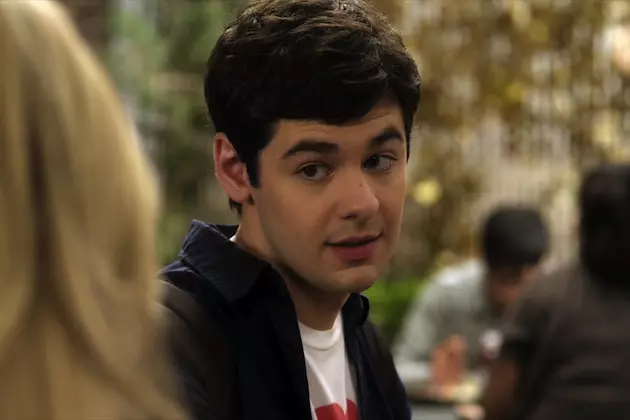 The 'Pretty Little Liars' Season 5 premiere will be here before you know it and since the cast and crew is in the midst of filming, directing and writing, we have plenty of information to prepare ourselves for the newest season.
So what do Spoby, Lucas and an epic kiss all have in common?
They're all featured in Season 5, of course! Albeit in various episodes.
According to executive producer Marlene King, Spoby will take center stage in episode 5×02 when they have their hopefully epic reunion.
When one discouraged Spoby fan lamented that news was slim on the couple, King wrote back:
OK Spoby's. DO NOT MISS EPISODE 502! There I said it. Kinda loudly. @sammmm02 @spoby_endgame

— I. Marlene King (@imarleneking) May 12, 2014
Now if only we knew what secret these two are hiding!
Fan favorite Lucas (who we really missed in Season 4) will also be returning to the show, first in the Season 5 premiere and again during episode 5×06.
Janel Parrish (who plays Mona) shared a photo of herself, Lucas and the returned Jenna, along with Aria herself, on Instagram, adorably captioning the snap, "I mean. I just love them."
Director Joshua Butler also teased an upcoming pairing, not so subtly confirming that an "epic kiss" would be happening in episode 5×07.
If only we knew who!
Yes, there will be a truly epic kiss in #PLL 5×07. After directing #Delena awesomeness in #TVD 5×02 and 5×20, I am ALL ABOUT epic kisses.

— Joshua Butler (@TheJoshuaButler) May 13, 2014
Could Haleb be getting the reunion we want after coming back together in episode 5×05? Or will this be the Ali and Caleb kiss we keep hearing about?
Prepare yourselves Liars, Season 5 will return on June 10 on ABC Family at 8PM ET.

Source:
'Pretty Little Liars' Spoilers: What Do Spoby, Lucas and an Epic Kiss All Have in Common? [PHOTO]