Taylor Swift Talks Red Tour Highlights + New Music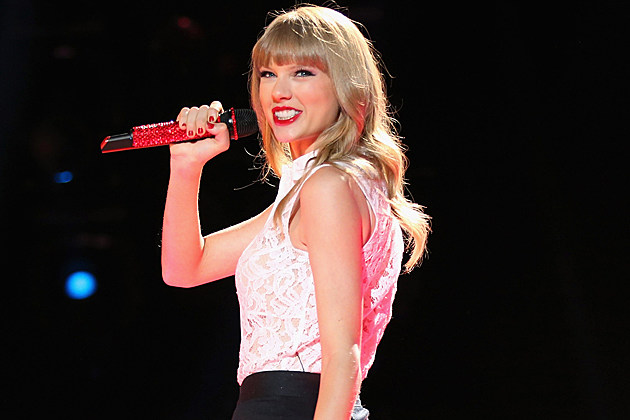 Taylor Swift has a career that's pretty much a giant highlight reel, which makes things like picking out the highlight of her Red tour a little tough. Must be nice! Still, one aspect of her excursions with her BFF Ed Sheeran blows her mind a little more than the rest.
The fact that she's performing in stadiums!
"As far as you look there are people. It was just crazy," she gushed to MTV News. "We've been doing a lot of stadiums on this tour and every time we play a new stadium, I'm like, 'That's the highlight of the tour.'"
Still, even with all that love from her Swifties, she still feels pressure to live up to critics' expectations as well. "After Rolling Stone comes to a concert and gives their review … They gave their review I was like, 'OK, OK, OK. We're fine!'"
As for what's next? T-Swizzle is mentally preparing herself to maybe consider a new album soon. "I'm getting ready to start thinking about it," she giggled. "Because my record, it just came out and I'm trying to give my mind a second to like, 'OK,' because when I write a record, I write until I cannot write anymore, I drive myself crazy and then finally the album comes out and I give myself a few months off so I'm still in that time."

Source:
Taylor Swift Talks Red Tour Highlights + New Music