Victoria Justice Models H&M Conscious Exclusive Collection Dress at Launch Event [Pics]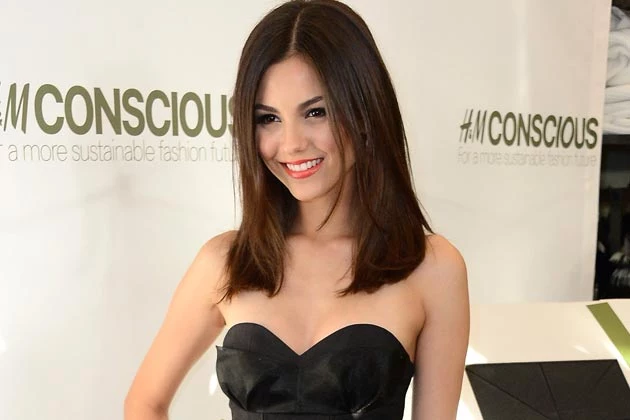 Victoria Justice, who will be hitting the road this summer with her fellow Nickelodeonites in Big Time Rush, modeled a black cocktail dress from H&M's new Conscious Exclusive Collection at the launch for the brand last night (April 4). Vic looked gorgeous, with her glossy chocolate mane. But about that dress…
…First off, it's very cute from the front. It's a fitted, simple, knee-length, strapless LBD with a sweetheart neckline that looks great on the extremely petite singe/actress. But what's with that white ruffled sash on her hip? It's detachable, but it also seems frivolous. On a girl with Justice's enviable shape, it's fine. But on a curvier body? It would only serve to make one appear "hippy."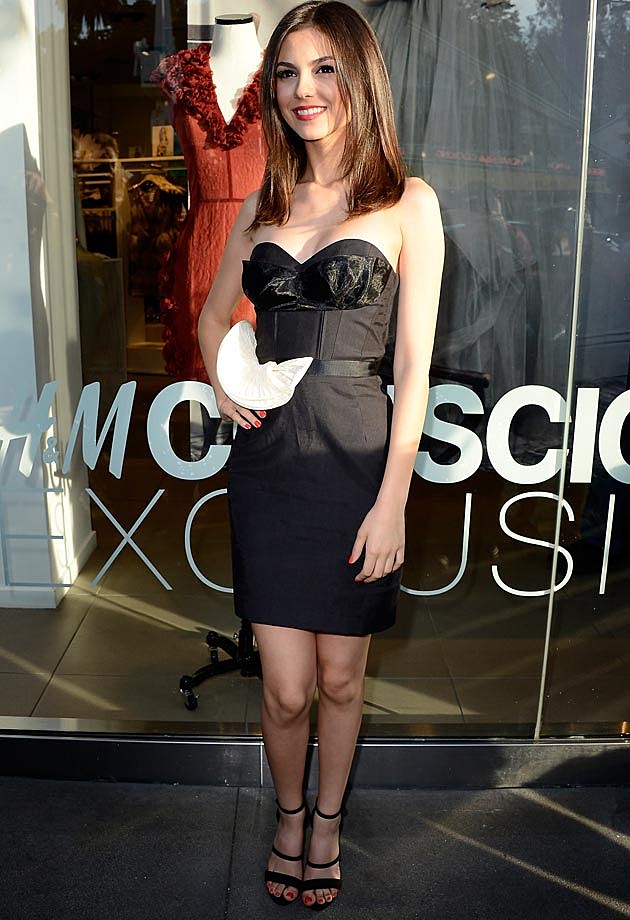 The hip sash thing sorta clashes with her coral handbag. There's too much going on at the hip.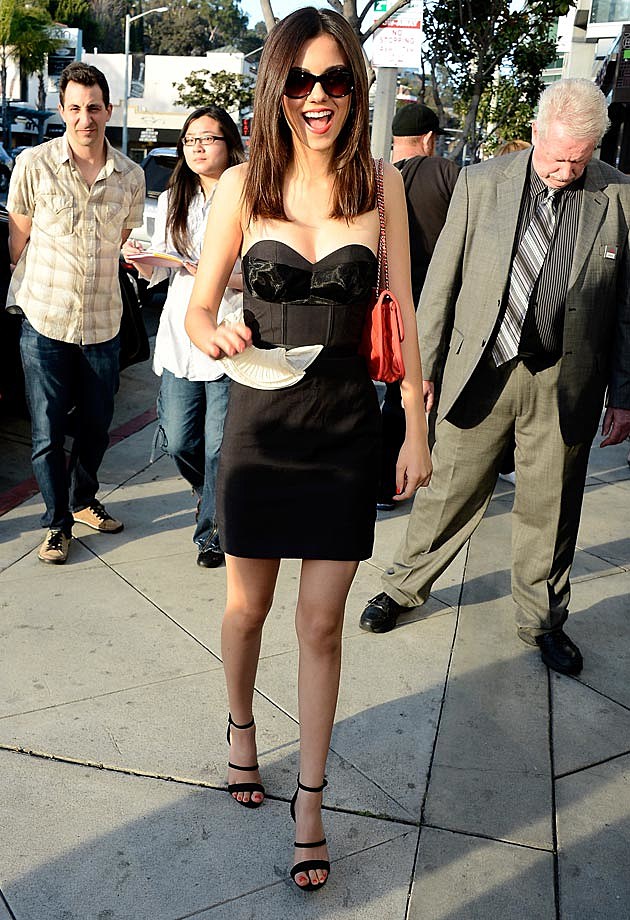 We get that if you ditch the white appendage, the frock might seem a little boring. But an LBD is an LBD. It'll never go out of style and is perfectly suited for many occasions.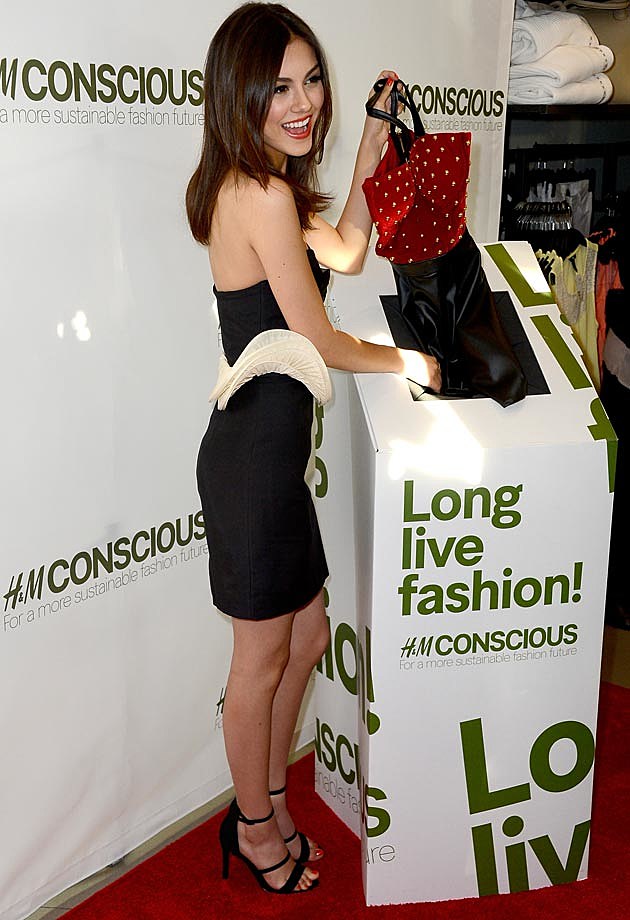 The sash looks cute here, but only because she's striking a model/runway/catwalk/red carpet pose, which she obvs can't do all night long.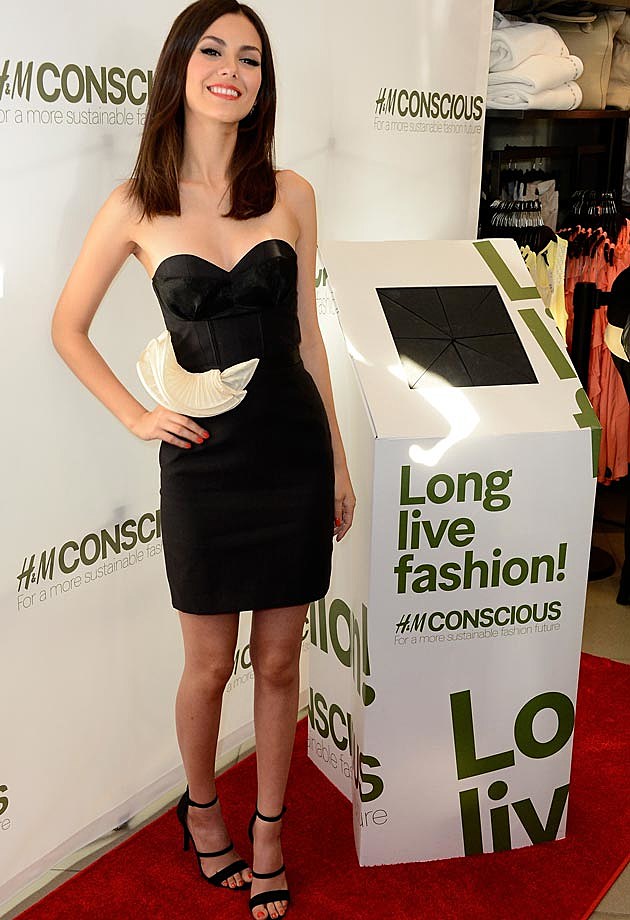 We love Vic's strappy heels, which were also H&M. If you love the dress, buy it here.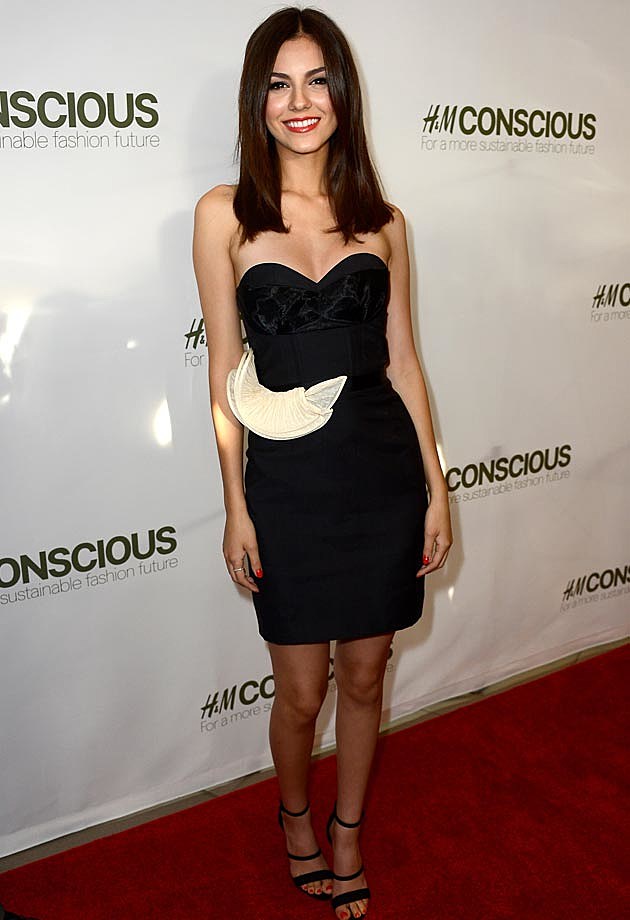 Watch the Victoria Justice 'Girl Up' Video
Subscribe to Lite 98.7 on

Source:
Victoria Justice Models H&M Conscious Exclusive Collection Dress at Launch Event [Pics]