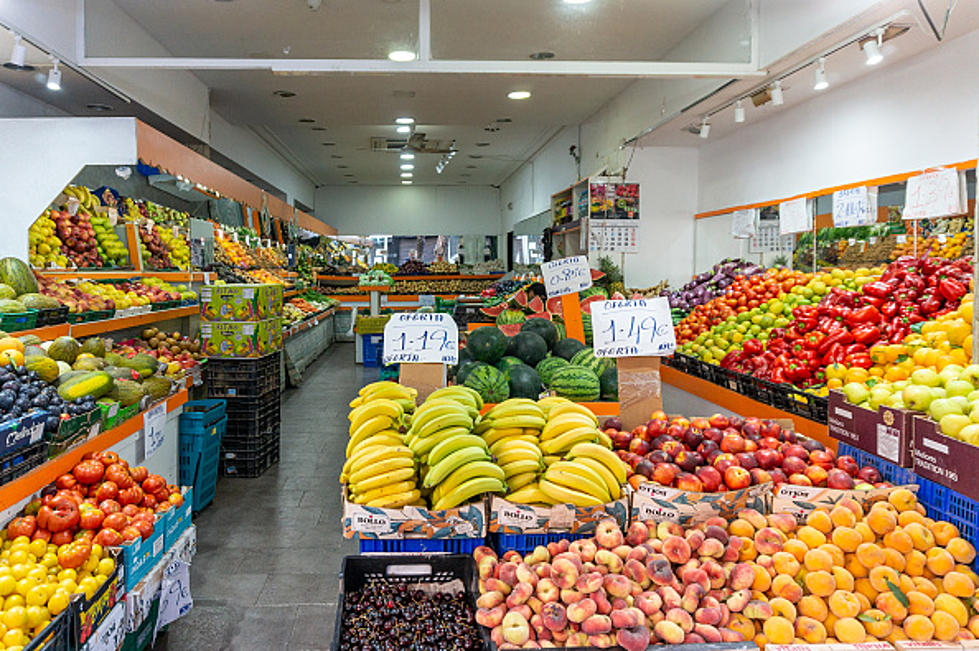 Produce Warning For Shoppers In New York State
LightRocket via Getty Images
The next time you shop, if there are fruits and veggies on the the list you have, you may need to take a minute and consider what you are buying or looking at. There is a new "dirty dozen" list that has been released about produce.
There are multiple ways that farms keep bugs, insects and bacteria from ruining their crops. Sure, there are regulations here in the United States. However, in the winter specifically, much of what we eat is shipped in or imported from other countries. What are the risks and what are the pesticides used? The dirty dozen list aims to help figure that out.
Here in the Western New York are, we are so blessed to have as many local farms. Both traditional and organic farmers work long hours during the growing season to get us the best possible produce and many are putting in their own gardens at home. But there are times when you just have to buy your produce at a stores throughout the winter. The list is a helpful reminder to WASH EVERYTHING before you feed it to your family.
THE FRUITS AND VEGGIES TO KNOW ABOUT
Topping the list of "dirty" are strawberries and spinach! As we get in to the spring and early summer, we love to pick LOCAL strawberries! There are some amazing "u-pick" farms around the region.
It won't be long before we get the warm days and the roadside fruit and produce stands open. Support your local farms. Speak directly with the growers or ask for advice on how to grow at home. My mother always made us wash our fruit before we ate it and after reading the list, she was way ahead of her time!
How To Report and Block Spam Texts
Spam phone calls are annoying and spam texts are even worse. Check out these easy steps to report and block spam texts.
Can You Legally Shoot Geese In Spring In New York?