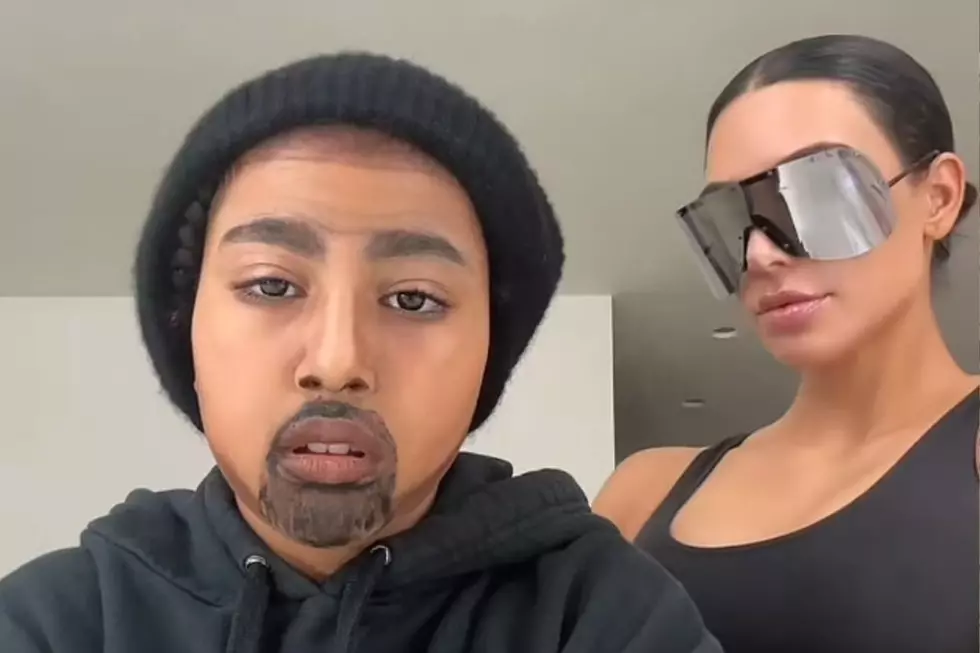 North West Dresses Up as Dad Kanye in TikTok With Kim Kardashian: WATCH
@kimandnorth via TikTok
Kim Kardashian and Kanye West's daughter is causing some fans to do a double take due to the resemblance she shares with her father.
In a TikTok shared to Kim and North's joint TikTok account, North West dresses up as her famous dad, complete with fake facial hair.
While she shows off her makeover, the sped-up version of Kanye's song "Bound 2" plays in the background while Kim poses alongside the 9-year-old.
Watch the video below:
North's Kanye cosplay comes after unconfirmed reports that the rapper has been missing for weeks.
Now some fans are joking that Kanye has been "found" thanks to how much North looks like him in the uncanny clip.
Off Kanye's 2013 album Yeezus, "Bound 2" served as the project's second single.
Upon its release, "Bound 2" received critical acclaim and became a Top 20 hit on the Billboard Hot 100 chart, where it peaked at No. 12 on the coveted tally.
Additionally, the music video for the song was a standout moment in Kanye's career. Directed by Nick Knight, the video features Kim, who at the time was engaged to the rapper.
In the video, a topless Kim rides alongside Kanye on a motorcycle through various landscapes and scenery.
The video was parodied in the 2014 film The Interview as well as on South Park.
Kids of Famous Musicians