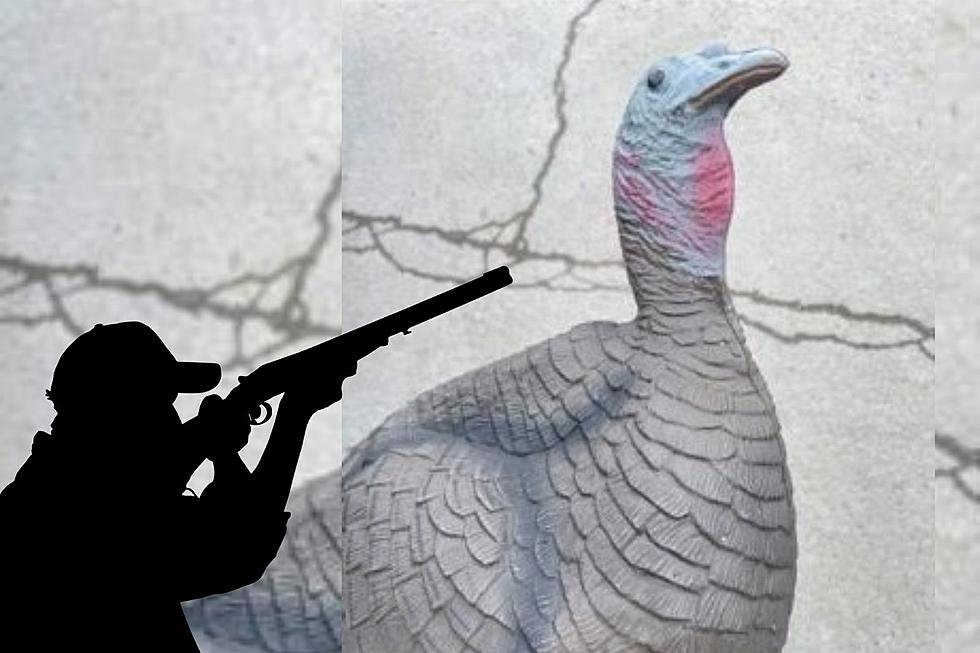 What a Turkey! New York Hunter Caught Shooting Decoy From Truck
Credit - NYS DEC
You know what they say about karma. One hunter knows all too well after begin caught shooting a turkey from his truck. Problem was, it was fake.
A turkey hunter set up decoys in the Bear Spring Mountain area in the town of Walton, New York. Someone driving down the road mistook the turkey decoys for real ones and tried shooting them with a 12-guage shotgun from his vehicle. When he realized they weren't real, he took off.
The hunter called New York State Department of Environmental Conservation Officers for assistance and provided a description of the vehicle. After two days of searching without success, the officers spotted a vehicle matching the description traveling in the same area where the shooting occurred.
The officers followed the vehicle a short distance before it pulled into the driveway of a residence and interviewed the driver who denied shooting the decoy despite having a 12-guage shotgun and other evidence in his vehicle.
After further investigation an officer returned to re-interview the hunter. This time he admitted to shooting from his vehicle at what he believed to be a real turkey.
The only real turkey here was the hunter shooting from his vehicle. He was ticketed with possessing a loaded firearm in a motor vehicle and hunting with the aid of a motor vehicle. That's enough to land him in our dumb hunters Hall of Fame.
8 Dumb Mistakes That Landed Dumb Hunters in Heap of Trouble
If you're going to break the law while hunting, you may want to avoid these 8 stupid mistakes that landed several hunters in a heap of trouble.
8 Types of Ticks Biting in New York This Season
Tis the season for ticks. Here are the 8 types of ticks you'll find biting in New York.