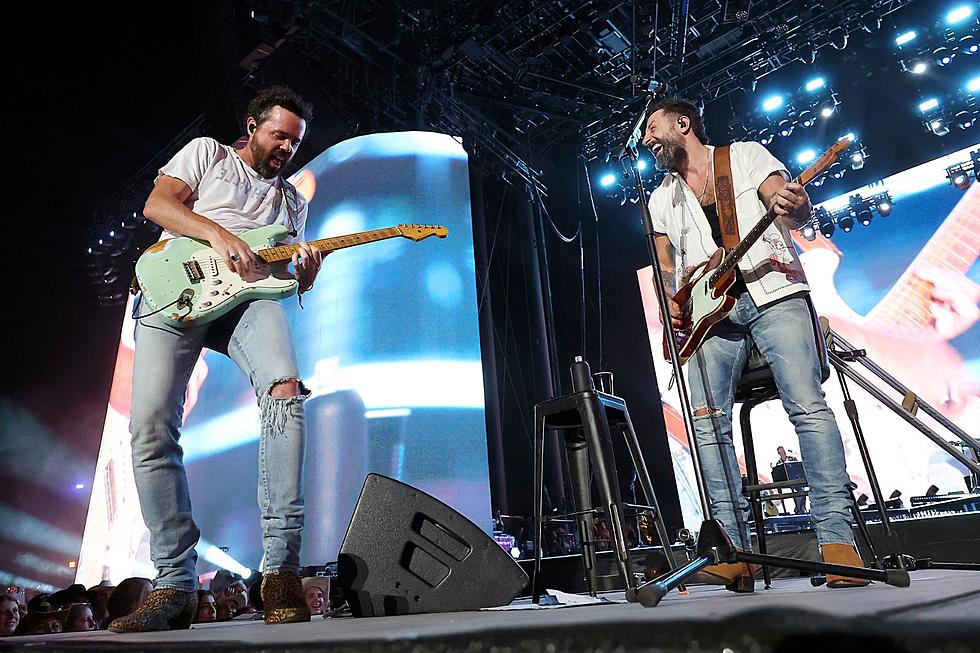 Old Dominion Adds 30 New Tour Dates, One Coming to New York State
Getty Images for Stagecoach
Grab your "Snapback" and "Hotel Key"... Old Dominion is giving you another chance to experience their MUST SEE tour in New York State.
The big news is out! Old Dominion is officially extending their No Bad Vibes Tour. After selling out a handful of arenas since it's launch in January, the band decided to Make It Sweet and add 30-more dates to their tour. This is perfect for anyone who wasn't able to grab a ticket the first time around.
Originally scheduled to wrap up on August 11th in Illinois, the tour is now extended until March 24th of 2024. The added dates are scattered across the U.S., hitting arenas in major cities like Atlanta, Seattle, Salt Lake City, and Los Angeles. But don't fret New York, Old Dominion is coming to our state too.
Old Dominion - No Bad Vibes Tour
Where: UBS Arena - Belmont Park, New York
When: September 23rd, 2023
Upstate New Yorker's will have to reserve a "Hotel Key" for this show. Old Dominion is driving down "Memory Lane" and heading straight for Long Island. Their added stop to Belmont Park makes it only their 2nd show in New York for the tour, with the other being MVP Arena in Albany on July 27th.
It seems the band has lost no steam since Matthew Ramsey's ATV accident in March. But they are certainly trying to do everything they can to give their fans the best show possible.
Matthew Ramsey ATV Accident
Old Dominion was forced to reschedule a handful of their tour dates after their frontman was involved in a serious ATV accident. Ramsey fractured his pelvis in three places, placing him on bed rest until he could fully recovery.
Unfortunately, I'm not strong enough to make it up onto the bus yet, so we are going to have to push the Albany, NY; Reading, PA; and Bangor, ME, shows," he said. "We will make it up to you. I'm so sorry. I know how excited you guys get for these shows and I do too. It's really tough to be sidelined right now, but we'll see you soon. I promise. I'm getting stronger."
This announcement came after the band already canceled several shows in Key West, Florida. Luckily the band moved the Albany date from April 14th to July 23rd, offering refunds to fans who couldn't make the rescheduled date.
Tickets for their additional 30-dates go on sale Friday, May 5th at 10:00am.
Every Country Artist Performing In Upstate NY In 2023
We are set for a big year of Country shows in 2023, and here is a complete list of artists already scheduled to perform in the year ahead in the Capital Region and all over Upstate New York. Don't miss your favorite Country stars - keep checking back here as we will be adding lots of shows in the weeks and months ahead.
Looking Back at More Than Three Decades of FrogFest Concerts
FrogFest started on a slab of concrete over three decades ago. It's grown into an all-day festival with top-notch Nashville talent. Take a look back at FrogFest concerts in Central New York.
Let's Go Camping! Check Out These Updated Upstate NY Campgrounds
It's camping season in Upstate New York. If you plan on going camping, there are many campgrounds across the state that are being upgraded with makeovers and improvements. for the 2023 season. These include actual campsites, swimming pools, campgrounds, and the addition of EV chargers according to
newyorkupstate.com
. Check out to see if the campground you go to is making improvements this season.
11 Items You Should NEVER Buy at an New York Dollar Store
$1.25 sounds like a great price, but is it a great value for these products? According to several major publications, no.