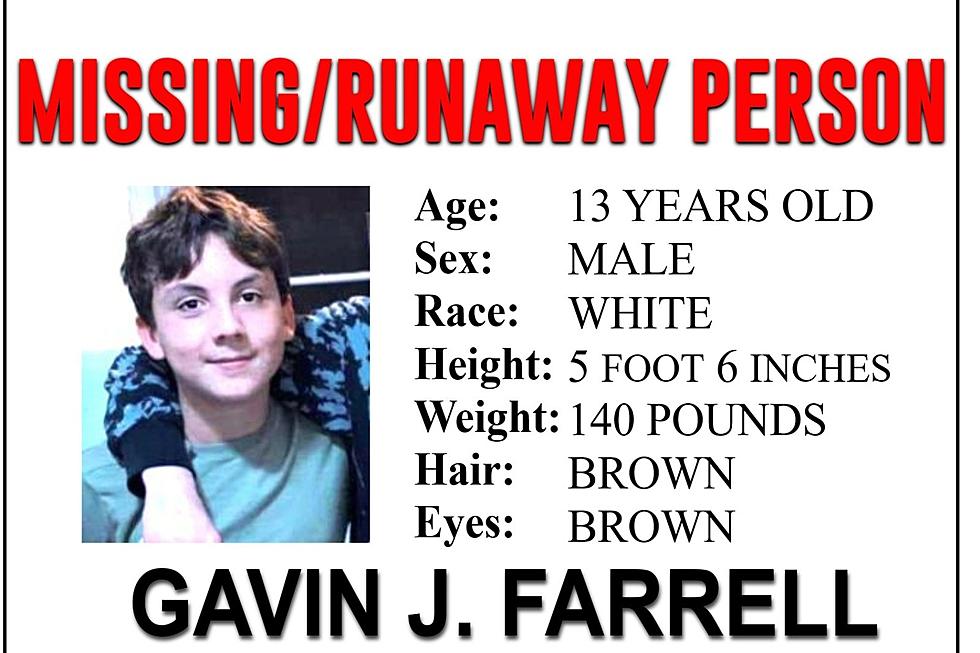 Have You Seen Him? Police Seek Info on Runaway CNY Teen
Canva - via New York State Police
New York State Police are asking for the public's help in locating a missing child, believed to have run-away from home.
Police say 13-year-old Gavin Farrell ran away from his legal guardian's home in Oswego at some point between Sunday night into Monday morning (March 19 - March 20). However, police also say the teen was known to be in the city of Auburn at around 7:00 a.m. on Tuesday morning (March 21).
When last seen, Farrell was wearing black pants, a black sweatshirt, a white t-shirt, and carrying a camouflage backpack.
Anyone who sees the missing teen or has information on his whereabouts is asked to contact State Police at (315) 366-6000.
Amazing Photos from the 2022 Baseball Hall of Fame Inductions in Cooperstown, NY
Don Laible takes his camera around Cooperstown, NY during the National Baseball Hall of Fame Induction weekend on July 24, 2022.
World's Largest Dish of Pasta, and a Wedding - Utica, NY, Feb 14, 2004
The Guinness Book of World Records affirmed in 2004, that the World's Largest Dish of Pasta was made in Utica, NY with the Keeler Show. Now with WIBX, Keeler worked with Tony's Pizzeria and other to create a dish of pasta weighing over 7,000 lbs. and the event included an actual wedding. The dish of pasta weighed 7,355 lbs. (3,336 kg) and lasted in the Guinness Book for several years. The dish was assembled and the wedding was held at Sangertown Square in New Hartford, when Keeler was hosting a 6 night a week television show, The Keeler Show, on FOX 33 TV in Utica and FOX 68 in Syracuse.