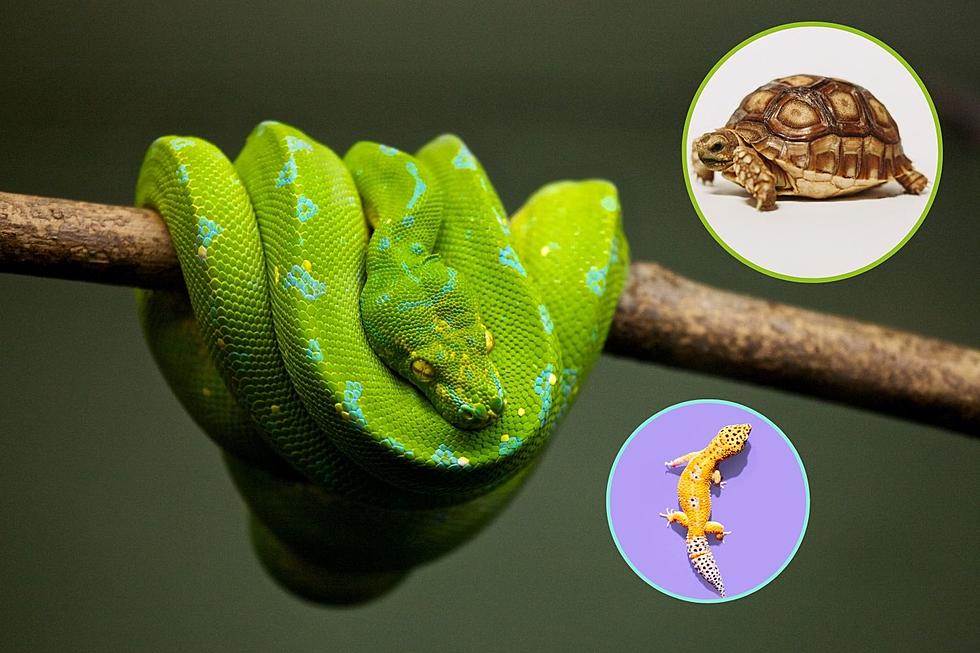 Miss Last Week's Reptile Expo? Don't Worry, It's Returning to NY!
Marius Masalar, Craig Pattenaude, and Fukayamamo via Unsplash (Canva)
You may have missed the reptile expo this past weekend, but don't fret! You'll still be able to see and learn about some adorably scaly friends since they're coming back to the area, so mark your calendars!
Now, I know some of you might be a little creeped about by reptiles, but once you learn all about these animals, you'll realize they're nothing to be afraid of. According to their Facebook event page, the expo has 82,000 sq. ft. of 180+ vendors selling enclosures, supplies, and artwork, a hands-on learning exhibit with professional zoologists and other experts, and a shopping center for exotic pets such as reptiles, amphibians, small mammals, and invertebrates. There is also a family fun area as well as food and ice cream available!
The Capital District Reptile Expo will be returning to the area on Sunday, September 17th from 10am-4pm. It will take place at the Albany Capital Center at 55 Eagle Street Albany, NY 12207, and tickets are available at the door as well as presale online.
Ticket Info
For all presale tickets, you can visit Eventbrite to purchase them. Child tickets are available for children 6-12 years old (children under 6 get in free), and adult tickets are for anyone 13+. These tickets will have a designated express check-in line at the event. You can also purchase tickets at the event the day of with cash or card; these tickets are considered general admission.
*VIP's are allowed entry one hour early, at 9am, and any VIP child must be accompanied by a VIP adult*
Presale Child:
Presale Adult:
Presale Child VIP:
Presale Adult VIP:
General Admission Child:
General Admission Adult:
For more info, visit the Capital District Reptile Expo website.
Celebrate National Pet Day with These Pet Friendly Trails in New York
Show your furry friend some appreciation by taking them out for a hike or a bike ride along these New York trails, as reported by
Johnathan Hall
and
Suzanne Huwe
from CDPHP.
These 15 Reptiles Are Illegal To Own As Pets In New York State
White/Albino Animals
Have you ever seen one of these in the wild? Some can be found here in New York State.