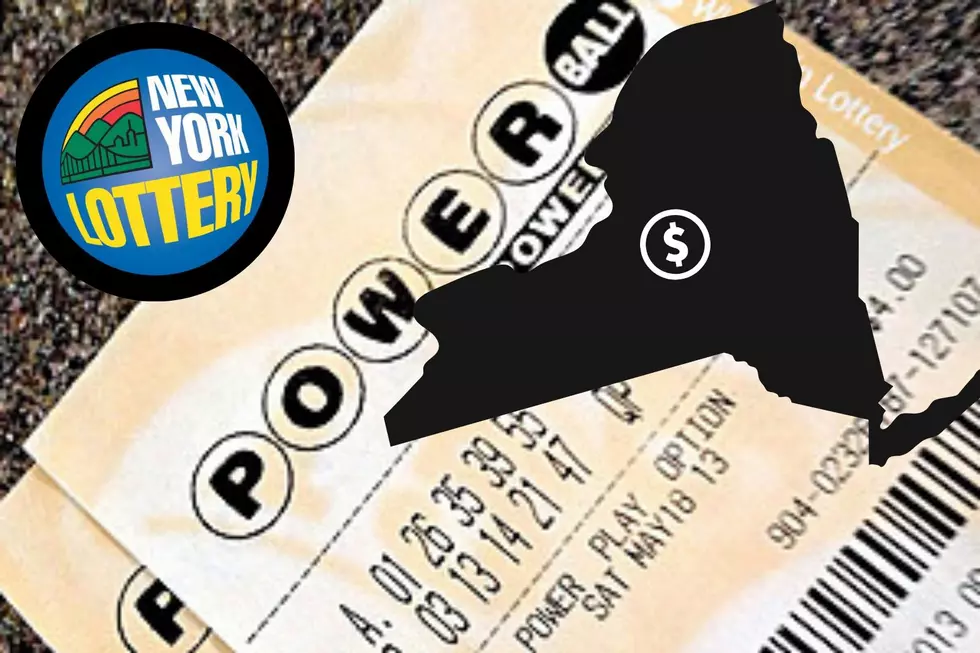 9 Co-Workers Split $2M Powerball Powerplay Prize-One From Upstate NY
Canva-Getty images
A group of nine lucky co-workers is splitting a two-million-dollar Powerball Powerplay prize from a November drawing. One of the co-workers is from Upstate NY.
How Did They Win $2 Million?
The Powerball drawing was from November 5th when the co-workers got together and bought the lucky ticket. They played the Powerball option called Powerplay. This allows players to multiply a non-jackpot prize up to ten times. This is added for $1 per game. The Powerplay for this drawing was 2X.
The winning numbers for the November 5th Powerball drawing were 28-45-53-56-69 and the Powerball number was 20.
Where Was The Winning Ticket Sold?
If you have been following the winning tickets that have been sold lately in both the MegaMillions and Powerball, you are familiar with Smokes 4 Less which is about one hour south of the Capital Region. That is exactly where this winning ticket was sold. It was the Smokes 4 Less at 59 North Plank Road in Newburgh.
Who Were the 9 Co-Workers That Won?
The New York Lottery website did not disclose where these lucky nine work. But they did give us their names and how much they received after taxes. There were three of the nine winners from New York state. The winner from Utica received the most winnings.
• David Nicotera of Utica who received $1,302,001
• Jorge Nicasio Polanco of Brewster, MA who received $81,375
• Ariel Morel Pena of Fort Lauderdale, FL who received $81,375
• Leandro Toribio Fana of Fort Lauderdale, FL who received $81,375
• Erick Suarez of Carolina, PR who won $81,375
• Emannuel Peguero Vasquez of Acworthy, GA who won $81,375
• Joan Spartan of Manhattan who won $76,530.50
• Esther Rodriguez-Rodriguez of the Bronx who won $76,530.50
• Carlos Ferreiras Luna of South Ozone Park who won $76,530.50
Which NY Lottery Scratch-Off Games Have the Most Top Prizes Left?
The Powerball and the Mega Millions jackpots have been high but let's not forget that with just one scratch-off ticket, you could become a millionaire. According to the
New York Lottery
, these are the scratch-off games that still have jackpots to be won to make you an instant millionaire.