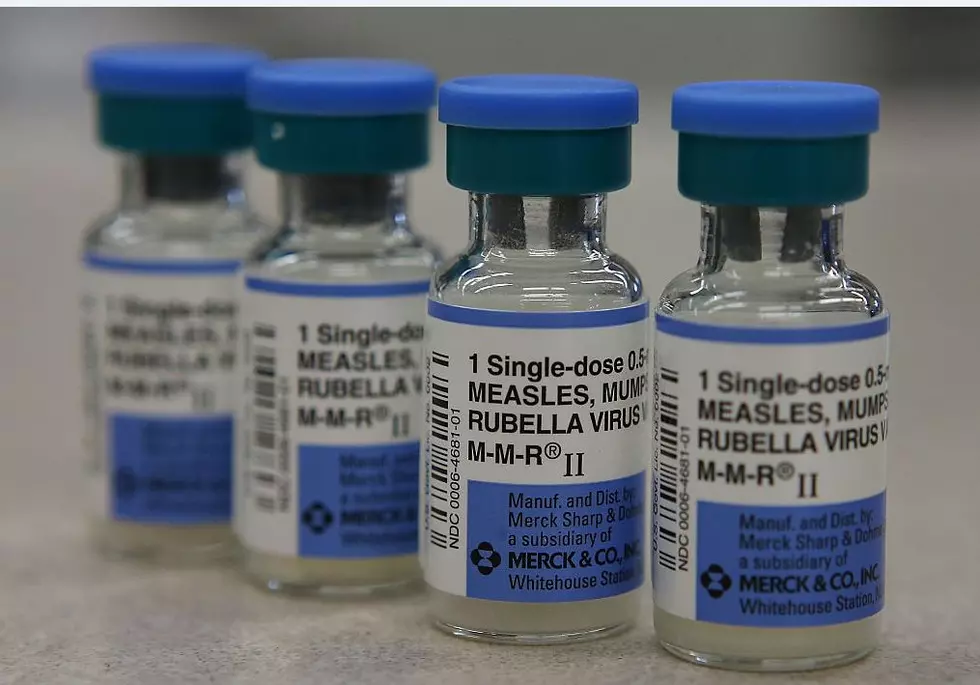 NYS Department Of Health Warns Of Potential Measles Exposure In Herkimer County
Photo by Illustration Justin Sullivan, Getty Images
The New York State Health Department says a tourist from India who visited the Iroquois Travel Plaza in Herkimer County has been confirmed to have the measles.
They say Anyone who visited the Travel Plaza located between Exit 29 in Canajoharie and Exit 29A in Little Falls between 8:30 p.m and 12:30 a.m from May 11th to May 12th, may have been exposed.
The Health Department says individuals are not at risk of contracting measles if they are immune.  A person is unlikely to get measles if they were born before January 1, 1957, have received two doses of the MMR (Measles, Mumps and Rubella) vaccine or have a lab test confirming immunity.
To prevent the spread of illness, they're advising individuals who may have been exposed and who have symptoms consistent with measles to contact their health care provider or a local emergency department before going for care.
The tourist also visited a Monroe County hotel, Niagara Fall State Park and a Niagara Falls restaurant.