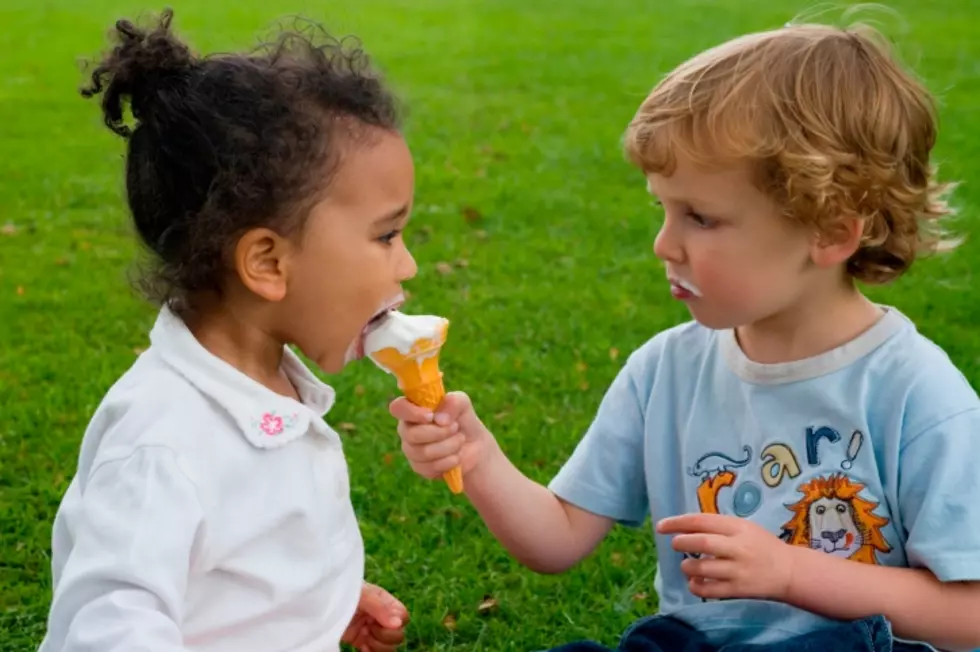 Stewart's Shops Encourages Kindness With Civility Ice Cream
Ingram Publishing/ThinkStock
If nothing else can unite all of us , maybe ice cream can do the trick. Essentially, we all scream for ice cream. Stewart's Shops has introduced a limited edition flavor at the cone counter called "Civility."
By definition, civility is the practice of extending basic politeness, kindness, and respect to all citizens of society. As an ice cream, Civility is vanilla ice cream with a salty caramel swirl, and no nuts. Hard to argue with that.
Of course fall flavors are starting to appear, and Stewart's is here with Pumpkin to Talk About. It's pumpkin-flavored ice cream with a cheesecake swirl and churro pieces.
For the Adirondack outdoor enthusiast try, Black Bear-ry Sighting, A delicious combination of blackberry ice cream with a blackberry swirl and dark chocolate flakes. Available for a limited time at our cone counter.
For the patriotic taste bud, there's Red, White, and Moo. A French custard ice cream with a strawberry swirl and red and blue cookie dough stars
And those are just a few of the options you'll find at Stewart's. There are more than 60 different flavors available, including other Central New York namesakes like; Crumbs Along The Mohawk, Adirondack Bear Paw, and Bake Placid Cheesecake. We can all find some civility in ice cream and Stewart's has a flavor for every taste. See all the flavors of ice cream, gelatos and frozen desserts and the options from cones, to pints to half gallons at Stewartsshops.com.
Enter your number to get our free mobile app
CHECK THIS OUT: This Texas Home Boasts Its Own Beach And Zipline