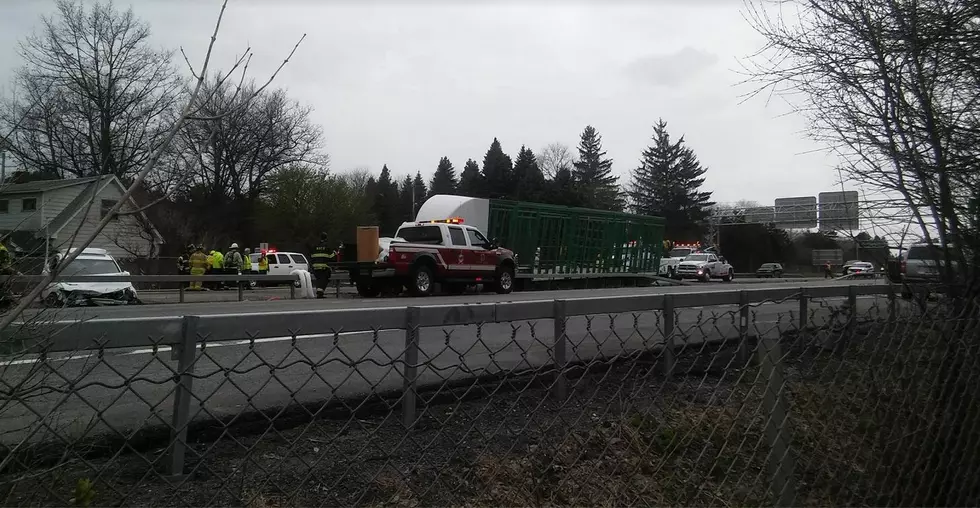 Expect Traffic Delays Today On The Arterial
TSM
After yesterday afternoon's accident involving tractor trailers on the North-South Arterial in New Hartford, today cleanup will resume of the 100 gallons of fuel that was spilled on the highway. Expect delays this morning, and possibly through the whole day.
WIBX first reported on the accident when the accident on the Wilbur Road ramp in New Hartford was reported around 3PM Thursday. Since then, officials have been on the scene trying to clean up the roads.
According to the State DOT, cleanup will continue Friday at 9am. The passing northbound and southbound lanes closest to the guardrails will be closed. Which means, expect traffic delays throughout the day. Plan your routes accordingly, and leave early if you have to drive through this region.
---
BONUS VIDEO: