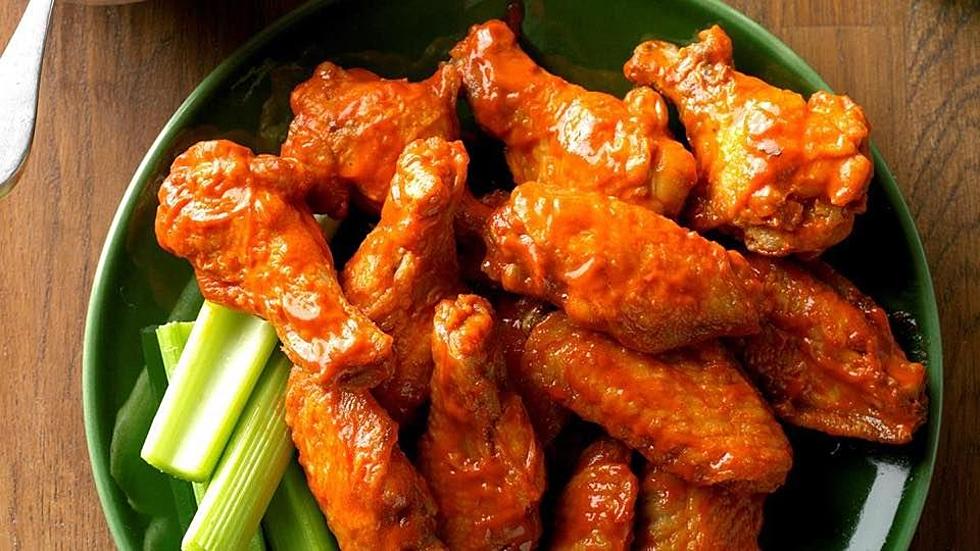 13 of the Best Hot Wing Destinations in Central NY
facebook/nypizzeria
Chicken wings were a throw away item in the grocery stores and butcher shops of old.  Today, they are the gold standard of appetizers in bars, taverns, restaurants, and at home parties.  Upstate New York is the birthplace of the chicken wing (thank you Anchor Bar in Buffalo), but this list takes a look at Central New York and some of the best wing places in that region.  They are all good and there are many surprises on this list.  Enjoy!
A Lucky List of 13 of the Best Hot Wing Restaurants in Central NY
As an Upstate New York travel writer I am on the road in the region some 30-40,000 miles a year. And along the way I have stopped at hundreds of places to eat over the last 15 years. Now, my go to meal is always Italian, but...if I am not in the mood for a full sit-down meal I am always good for a bowl of hot wings in a tavern or inn. Here are 13 of the best wing joints in Upstate New York. I have kept the big chains and franchises off the list although they are for the most part excellent (places like Dinosaur BBQ, or Tullys). This list shines the light on smaller, independent, out of the way places that often get missed in the "Best of..." contests and polls, and yet are truly putting out some epic wings. Try them out!
"Order Up!" 26 Of the Best Diners in New York State
From the tip of Long Island to the tip of Western New York, the Empire State has no shortage of excellent diners. Some have been around for a decade or so, and some have been around for five decades or so. Most are mom-and pop diners that have been in the family for a couple of generations. It is always fun to eat at a diner and we submit that these 26 are just too good to pass up! Twenty-five of them are in Upstate New York but we had to put in a great and historic diner from New York City. They do have some great diners in the Big Apple!