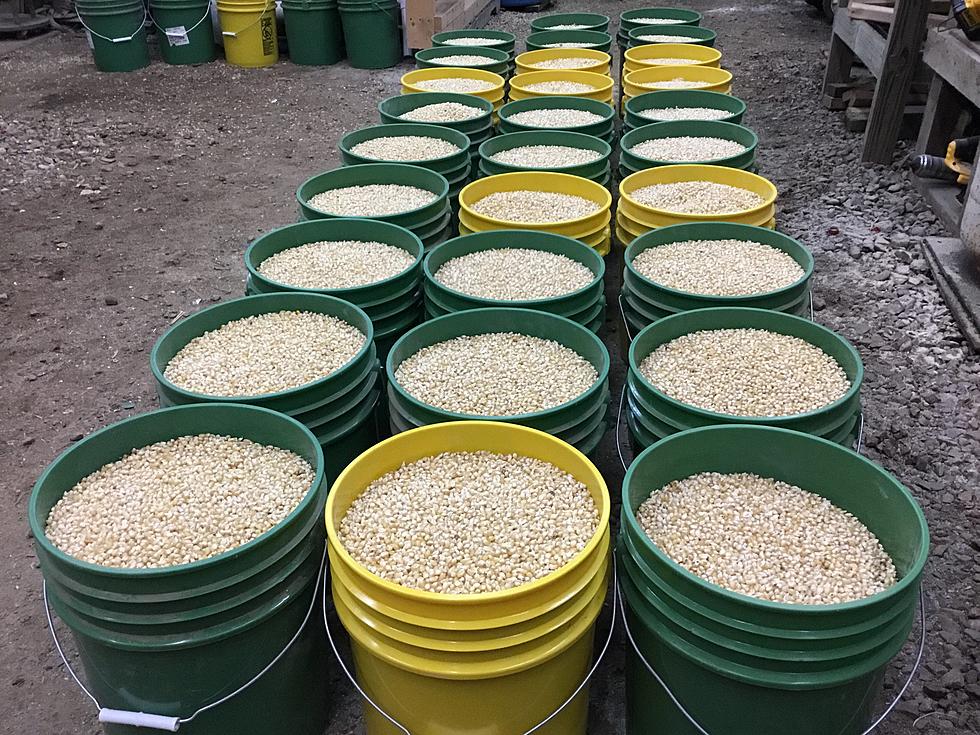 $2 Popcorn Sale Is Last Chance to Save Central New York Family Farm
Credit: Wagner Farms/FB
A family-owned Central New York farm is struggling to stay afloat after a terrible 2018 found them on the verge of closure. Now, popcorn might be their only hope.
Wagner Farms has been a part of the Rome landscape since 1998, when it was started by owner Ronald Wagner as a high school FFA project. The farm, which specializes in produce and greenhouse items, has expanded to a full-fledged farm over the last 20 years. They even hosted an annual haunted hayride for local children.
Wagner Farm was a staple at local farmer's markets, including in Rome. The elimination and move of one of those markets dealt a blow to the farm - costing them, by their estimates, nearly $30,000 in income in a year. Wagner Farms announced in early December they would be forced to close the farm.
After selling their fig trees, and other inventory in an effort to raise money, they realized their final specialty crop - popcorn - could be the key to keeping the farm open.
"The question is this? Will you preorder popcorn at $2.00/lb and save the farm folks? We have enough popcorn locally grown by us on hand now that we could save the farm if we sold it all now and delivered in the spring when it is ready. 25,000 lbs plus on hand," according to Facebook.
In order to save the Wagner Family Farm, they need to sell 25,000 lbs. of popcorn at just $2 per pound. If Ron can accomplish this - the farm will survive:
"Did you know that if we sold all of this past seasons harvest at about 25000 lbs at say average retail price $2/lb we could actually remain open and stay in business for this year, pay current our past due ag loans from FSA for what will be now 2 years and actually secure ourselves for hopefully staying in business for years to come. Now hows that for a true fund raiser folks? Let's sell it all out, pre-order for May delivery? Pay up front for all the popcorn you need for a season and or donate it to organizations that could use it if you cant eat that much. 25,000 @ $2 = $50K which is what it would take to stay in business for years to come. Is that too much to ask for?"
The popcorn can be shipped anywhere - and will be ready in the spring. 
To order your popcorn, just contact Wagner Farms on Facebook, or call the farm at (315) 339-5182. 
Just a few dollars worth of popcorn can be the difference between the survival of a local farm or it's demise. You can make a difference...with popcorn.