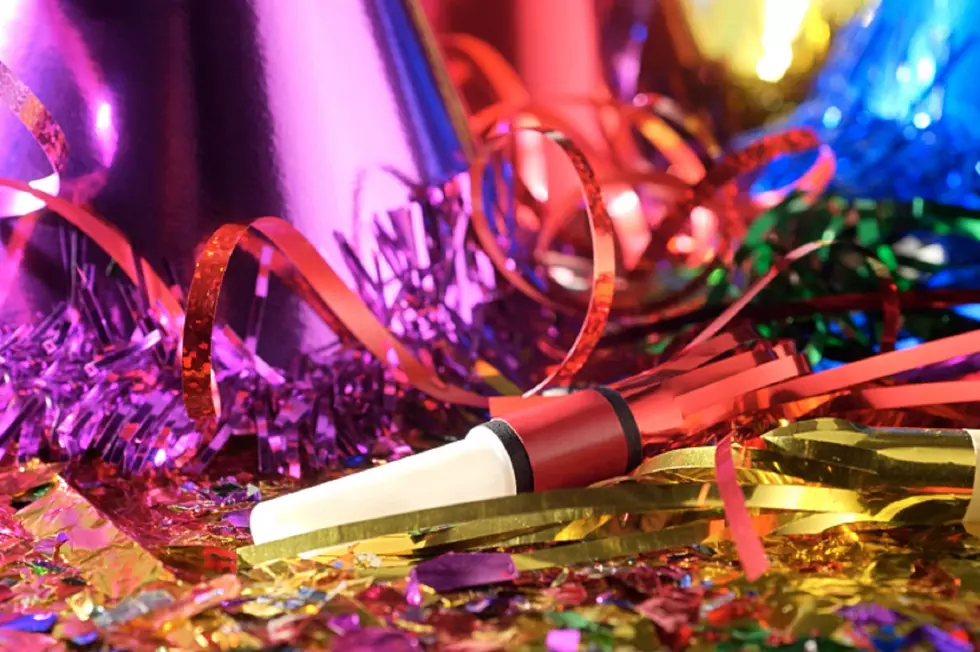 Some of the Best New Year's Eve Events Going on in Central New York This Weekend
Thinkstock
You don't have to travel very far to experience a fun New Year's Eve celebration. From ringing in the New Year with live music to a 'Masquerade Ball,' here are some of the best events in CNY...
New Year's Eve Pre-Game at Mohawk Valley Winery
7pm at the Mohawk Valley Winery at 706 Varick Street in Utica.
There will be Flip Cup, Jumbo Jenga, and Prosecco Pong. You can join the tournament for $10; all game drinks are included. Grand prize is a $100 gift certificate.
There will also be complimentary snacks, wine cakes and wine slushies.
No door charge for non-participants.
If you would like to participate, you need to register by Saturday, December 30th. To register, call 315-790-7659.
Celebrate New Year's Eve at Wanna Play Cafe in Utica. There will be appetizers, a full dinner buffet, desserts, and other goodies.
The festivities will start at 6pm on Sunday, December 31.
Tickets are $25 a piece and can be picked up right at the cafe.
Sunset Grill Masquerade Party
Sunset Grill in Sylvan Beach is holding a Masquerade Party to ring in the New Year.
The fun starts at 9pm on December 31.
There will be live music, a costume contest, and other great activities.
Other live music events for the New Year include:
Turning Stone Resort and Casino
Many musical performances are happening at Turning Stone to wrap up 2017. Here's who is playing in each lounge area:
The Gig - Gridley Paige, Simple Props, 3 Inch Fury with DJ Bill T
Tin Rooster - Jake Dodds, Big Sky Country & DVDJ Biggie
Lava Nightclub: Jessica Who, Tony Martinez & Chris Reiners
Turquoise Tiger: Last Left, Madame ZZ & Her Gentlemen
You can get more details on all these shows (including start times and pricing), by visiting: TurningStone.com/NYE33
---
BONUS VIDEO: