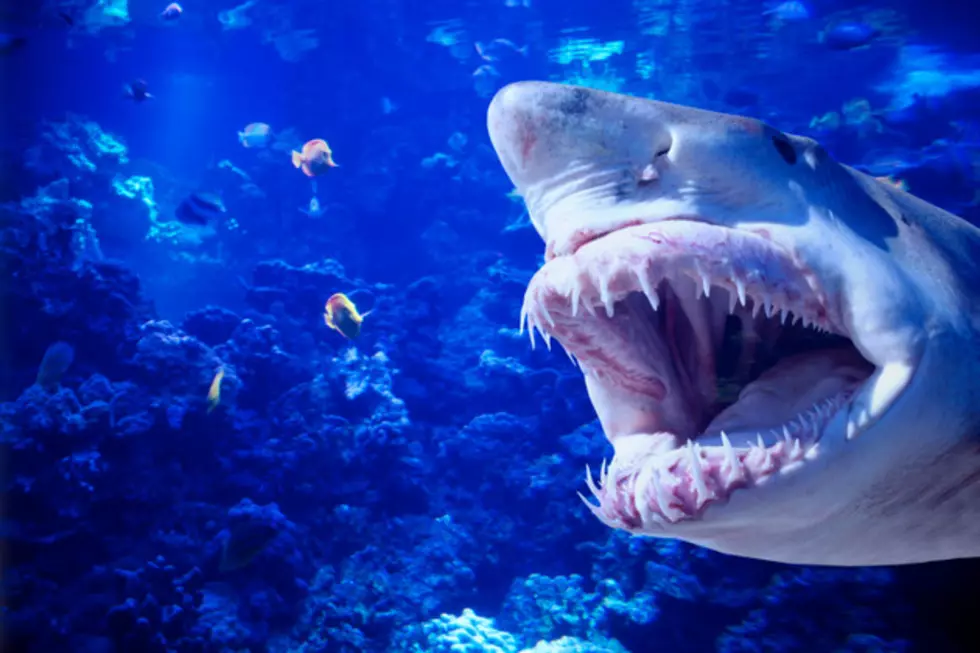 A Prehistoric "Living Fossil" Shark Caught
Jupiterimages/TSM
Fishermen in Australia caught an extremely rare scary looking Frill Shark. The species dates back more than 80 million years!   The frightening fish looks like something out a Jurassic Park movie. The shark is 6 feet long and has 300 razor sharp teeth!
"It's a freaky thing,"  said Simon Boag, the chief executive officer at South East Trawl Fishing Association. "I don't think you would want to show it to little children before they went to bed."

(Foxnews.com)
The boat's captain has been fishing for over 30 years and he's never encountered such a bizarre looking creature. The Frill shark was caught while it was nearly 2300 feet below the surface. He also said:
 The head on it was like something out of a horror movie. It was quite horrific looking."

(AOL.com)
Check out this mammoth sea creature by clicking here:  PICTURE!