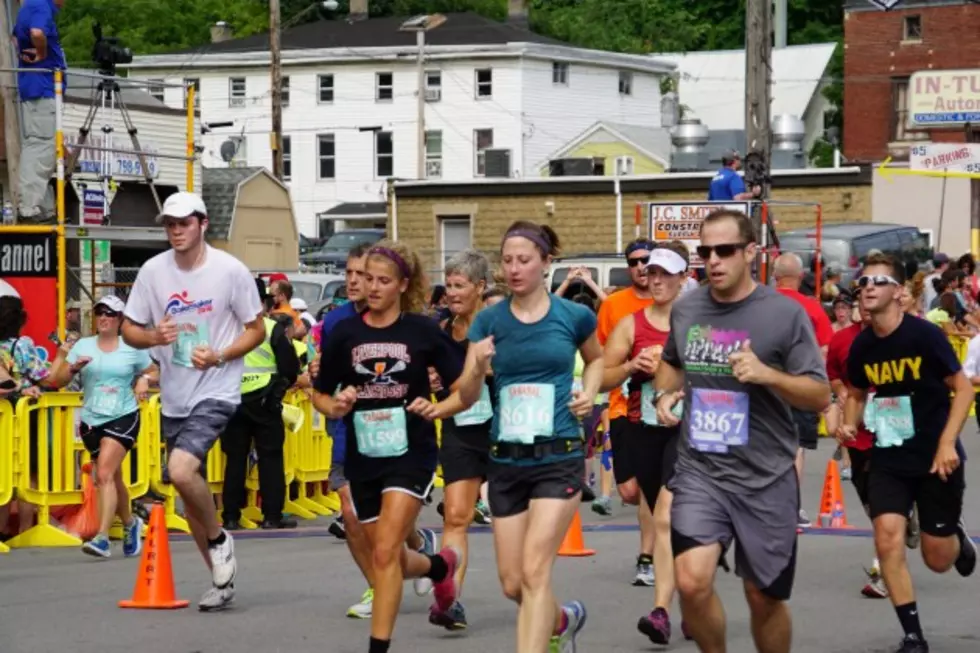 App Lets You Track Your Favorite Boilermaker Runner
P.W. Creighton, TSM
The Boilermaker Road Race is making it easier for you to keep track of your favorite runners with a new GPS app.
The Boilermaker Road Race has contracted with the RaceJoy mobile app to provide runner tracking in 2018. The free app will allow runners to be tracked and spectators to track the progress of up to twenty runners through their mobile devices.
According to a press release, the mobile app also allows spectators to send custom cheers to the runners they're tracking throughout Utica's streets.
The Boilermaker says it's probably a good idea to download and set up the app prior to race day, since it's likely that cellular signals will be overwhelmed at the start line - and make sure you follow the instructions exactly.
In the same release, race organizers also remind runners that headphones are prohibited on the race course.