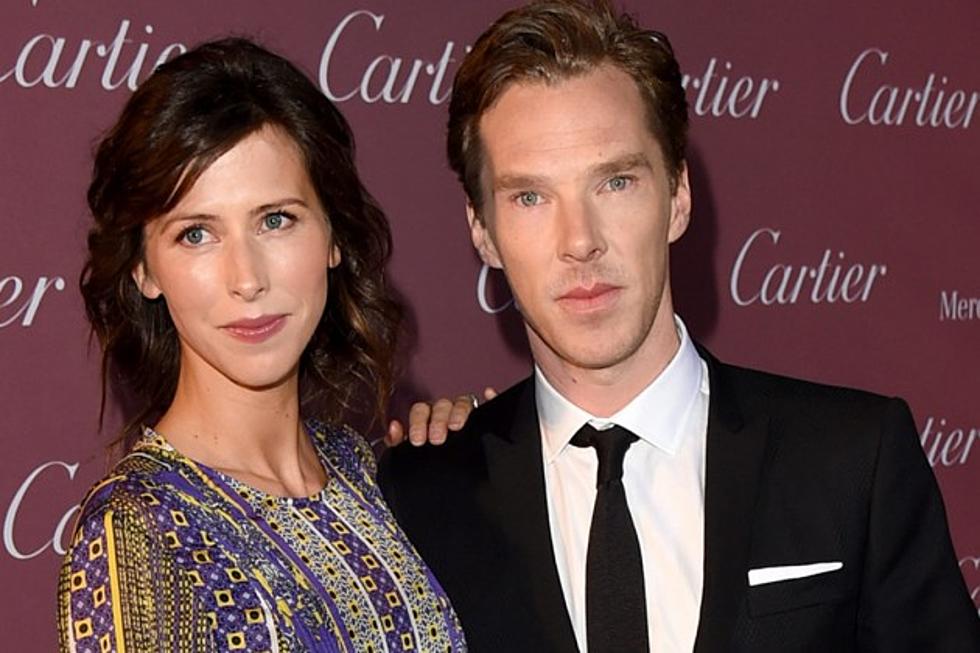 Benedict Cumberbatch and Sophie Hunter Reportedly Expecting Baby
Jason Merritt, Getty Images
According to Page Six, Benedict Cumberbatch and his fiancee, Sophie Hunter, are reportedly expecting their first child together. Page Six goes on to say that, according to sources, Benedict is "delighted and excited" about his impending fatherhood.
A source allegedly told Page Six of the pregnancy: "Sophie is a few months along, and both she and Benedict are very excited about it. They are also quietly planning to marry in early spring."
Benedict and Sophie first announced their engagement in November of 2014, via the classified section of the Times. The announcement read: "Mr B.T. Cumberbatch and Miss S.I. Hunter: The engagement is announced between Benedict, son of Wanda and Timothy Cumberbatch of London, and Sophie, daughter of Katharine Hunter of Edinburgh and Charles Hunter of London." It was a totally traditional return to form, and Benedict even reportedly flew back to London in order to ask Sophie's mother for her daughter's hand in marriage. So cute!
We'd like to extend our congratulations to the happy couple and wish them all the best with their future family!