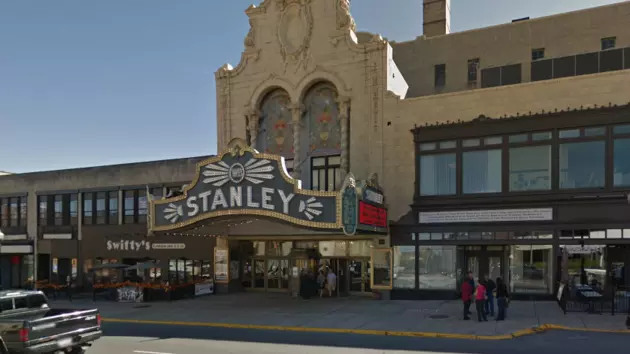 Best Restaurants Near The Stanley
Photo Credit: Google Maps Street View
There are lots of great shows that come to The Stanley Theatre in downtown Utica. And going out to a show in that grand palace should include dinner at one of our fine local restaurants nearby. Here's a look at some of our favorites.
They're right behind the Stanley, so that's where we'll start. It's been a few different restaurants over the years, but the sushi and noodles at Lotus Garden are "to die for" before a show. Nice well stocked bar, with some amazing drink concoctions too. They're a great choice for a night out, whether you're heading to The Stanley or not.
---
They're right next to the Stanley's main lobby and they're another Genesee Street gem. From Irish favorites to pizza and quesadillas, munchies, sandwiches and more, there's something to love no matter what you're craving. Swifty's is also a great watering hole for watching the game or for drinks before and after a show at the theater.
---
Between the two Stanley entrances is a feast for all your senses. From the big city style of the bar and kitchen, to the cozy seating, there's so much to take in. Add to that the amazing aroma of dishes being prepared by one of the area's premiere chefs. Tapas or tenderloin, you can't go wrong with anything on the menu.
---
Just down the block on the corner of Bank Place you'll find another delightful Italian restaurant that's perfect for before or after a show at the theater. They've been open for about a year and a half and are a welcome addition to the downtown cuisine scene. Have appetizers or dinner before the show and stop back for drinks by the fireplace after.
---
If you're lucky enough to be a member here, you could always just step back in time for some exclusive downtown dining. The Fort Schuyler Club is a historic landmark that is a perfect combination with a night at The Stanley. Occasionally shows will host a meet & greet or after party at the Fort Schuyler Club. Be sure to take to check it out when that opportunity comes up.
Of course there are dozens of other great dining options within a couple miles, but these are all really close walking distance. What's your favorite place to dine before or after a show at The Stanley?