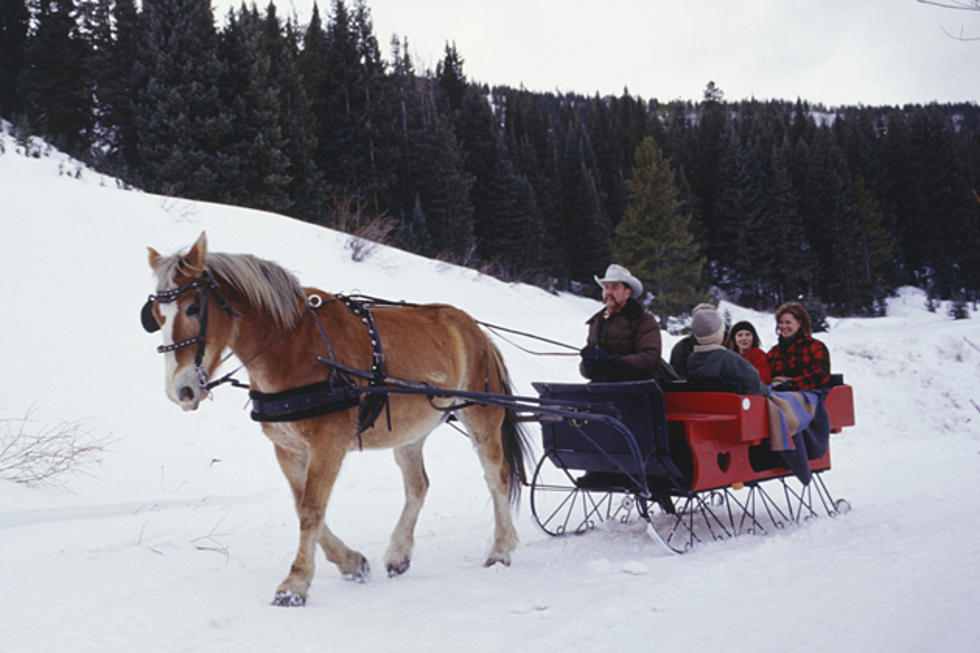 The 6 Best Sleigh Rides You'll Ever Take
Photodisc
"Come on! It's lovely weather for a sleigh ride together with you."
Those famous words, from the song 'Sleigh Bells Ringing,' signal the arrival of lots of snow in the colder regions of the planet—and tons of winter fun. What better way to enjoy the crisp air, and the cold outdoors, than by taking a "cool" sleigh ride?
Here are six of the best sleigh rides around. Hopefully one of these locations isn't too far away from where you live, and you'll get to enjoy a ride through the snow very soon:
Lake Tahoe, Nevada
After a little gambling in Reno, head on up to the winter wonderland of Lake Tahoe and bring the family out for a scenic sleigh ride. Fresh air and spectacular views will be yours for the taking. Borges Sleigh Ride and Sierra Adventures are some of the best-known operators in the area.
Lake Louise, Alberta
The wilderness surrounding Lake Louise, and comprising Banff National Park, is simply breathtaking. Why not explore the pristine, snowy white Rocky Mountain trails in a horse drawn sleigh? If that's your cup of hot winter's tea, you should give Brewster Adventures a call and arrange a ride.
Whistler, British Columbia
More snow(and more Canadian Rockies) makes our list with Whistler, British Columbia. Those northern countries and regions tend to corner the market on spectacular sleigh rides. How about dinner and an evening trip though the snow? Blackcomb Sleigh Rides has you covered. Just make sure you wear plenty of layers.
Sweet Brook Farm, Massachusetts
A short, quaint and truly beautiful sleigh journey through the rustic countryside of Massachusetts could be just the thing to help your holiday spirit soar. Belgian horses will pull you, and your family around Sweet Brook Farms. You'll be treated to splendid views of the Northern Berkshire Mountains and a general sense of winter life in this part of the country.
Salzburg, Austria
Austria, snow and sleigh rides go together like candy canes and Christmas trees. If you've ever wanted to travel to Salzburg come wintertime, or if you just happen to find yourself there, you can spend a full day touring meadows and glaciers in a horse drawn sleigh. Maybe your guides will even lead your group in a frosty chorus of "Jingle Bells."
National Elk Refuge, Wyoming
Sleighs, mountains and more elk that you could ever hope to count—that's what you'll get if you sign up for a sleigh ride at Wyoming's National Elk Refuge. The folks here have been operating sleighs for a very long time, so you'll be in good hands as you slide past all of those majestic-looking animals.