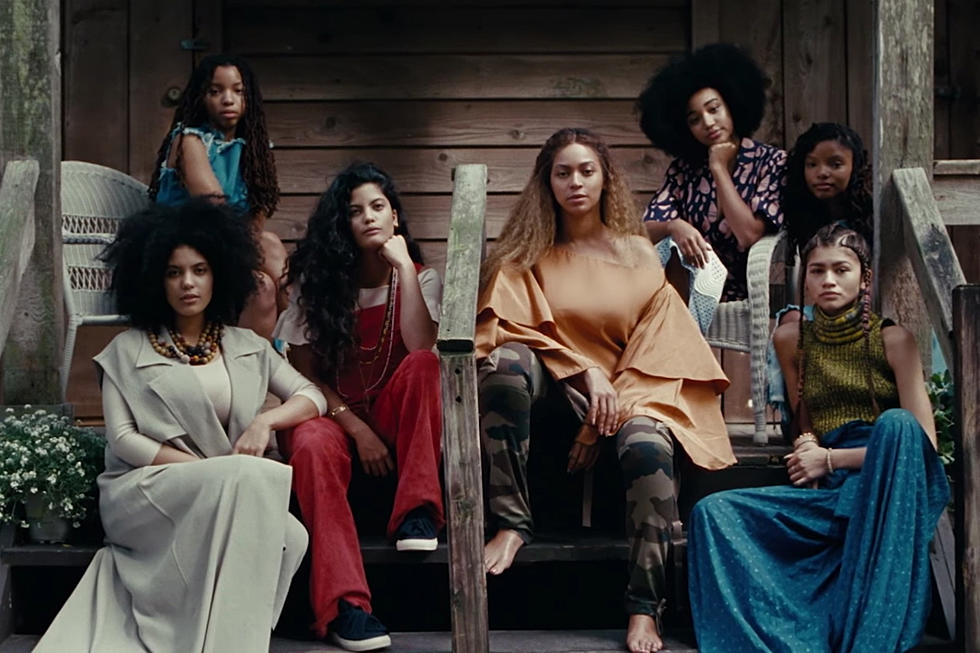 Beyonce's 'All Night' Video Hits YouTube, Remains Perfect
Vevo
Beyonce's Lemonade visual album still lives solely on Tidal and iTunes in its entirety, but the possible Coachella headliner has posted a third installment on YouTube today (November 30). The visual for the Beyonce, Diplo and Henry Allen-produced "All Night" follows "Sorry" and "Hold Up" as the latest album single, and its message of love and pride feels particularly necessary at the end of this culturally tumultuous year — as does the movement's title, "Redemption."
The clip opens, in part, with a lemonade recipe, segueing into Jay Z's grandmother Hattie White telling the crowd at her 90th birthday, "I was served lemons, but I made lemonade." Poet Warsan Shire's words, which include "true love brought salvation back into me," soundtrack imagery of Beyonce's proteges, collaborators and friends including Zendaya, Amandla Stenberg, Chloe and Halle, twin sister music duo Ibeyi and Quvenzhané Wallis. It also intercuts imagery of a happy Bey, Jay and Blue Ivy, as well as couples of varied race and orientation expressing their own true love.
Watch Beyonce's "All Night" video below.
Beyonce's Best Dance Breakdowns
2016's Best Albums: Part 1 of 2