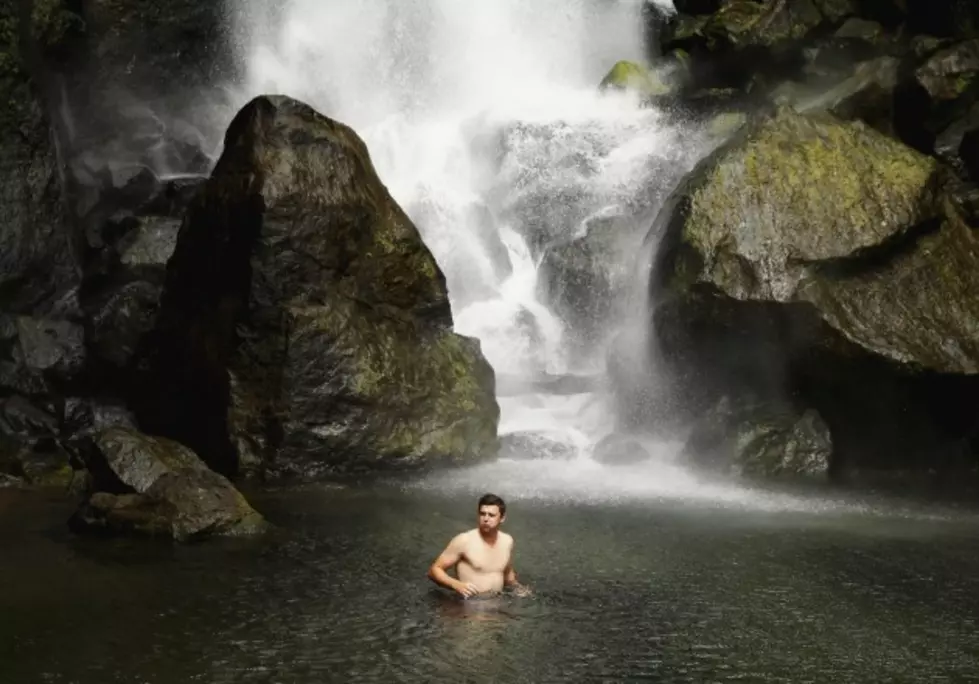 Central New York's Top 5 Swimming Holes
Ryan Pierse /Getty Images
If you're an adventure seeker and have been hunting for a little cold water refreshment, let's think outside the perimeters of the traditional pool and head to these all natural swimming holes!
The Boiling Pot- (Canajoharie,NY)
If you enjoy the rush of jumping off high cliffs into a deep pool of water, I think you'll like this place. Leaping off rock formations isn't your only option at this swimming hole here either. If you prefer to float around on a raft and have a lazy day in the sun, go for it! The Boiling Pot is large enough to accommodate adventure seekers and loungers so there's no need to worry about getting in each other's way. The Boiling Pot swimming hole is actually part of a pothole formation that flooded.  It's about a 45 minute drive from Utica and 1 hour and forty-five minutes from Syracuse.
 Fillmore Glens - (Moravia,NY)
Fillmore Glens offers worry free swimming because there are life guards on duty at all times. If you have young ones, this may be your best option. This quaint but visually attractive swimming hole has an ice cold waterfall to enjoy, and lots of green grass for soaking up rays. Fillmore Glens is located 50 minutes from Syracuse and about an hour and forty minutes from Utica. The last time I visited this place it was jam packed, so you may want to arrive early if you prefer a more peaceful place to swim.
Enfield Falls (Lower Falls) - (Ithaca,NY)
Ithaca
has gorges too; lots and lots of gorges! The last time I drove through, I had to get myself an "Ithaca is GORGES" shirt. If you've never been, you need to go!  Enfield's Lower Falls is situated at the base of Robert H. Treman State Park. If you're up for taking a road trip this summer, head to the Falls, you won't regret it! Enfield Falls is about 2 hours from Utica, and 1 hour from Syracuse.
East Branch Fish Creek- (Point Rock,NY)
Many visitors refer to this place as "The Black Hole" because of the swirling dark colored water. The water isn't dirty; the charcoal colored rocks beneath the surface give it a shadowy appearance. The water is about 10 feet deep. The last time I swam here, the water nearly took my breath away because it was freezing cold! It was also the third week in May.  East Branch Fish Creek is located in the town of Lee and in the Village of Point Rock. It's about a 40 minute drive from Utica, and a 1 hour drive from Syracuse.
Rattlesnake Gulf- (LaFayette, NY)
It's a 2 mile hike to the actual swimming hole so when you finally get there, you'll be ready to jump right in. The hike is considered difficult because of downed trees and slippery terrain. Once you arrive, you'll be rewarded with a spectacular view of a majestic 25 foot waterfall. If you're a shutterbug, Rattlesnake Gulf is an excellent place for taking pictures and enjoying the beautiful scenery. Be sure to pack some mosquito repellant though, this place has a reputation for attracting lots of them. The best time to visit Rattlesnake Gulf is after a heavy rain storm. During periods of drought, the pool may not be more than 3 feet deep. Rattlesnake Gulf is located an hour from Utica and 15 minutes from Syracuse.