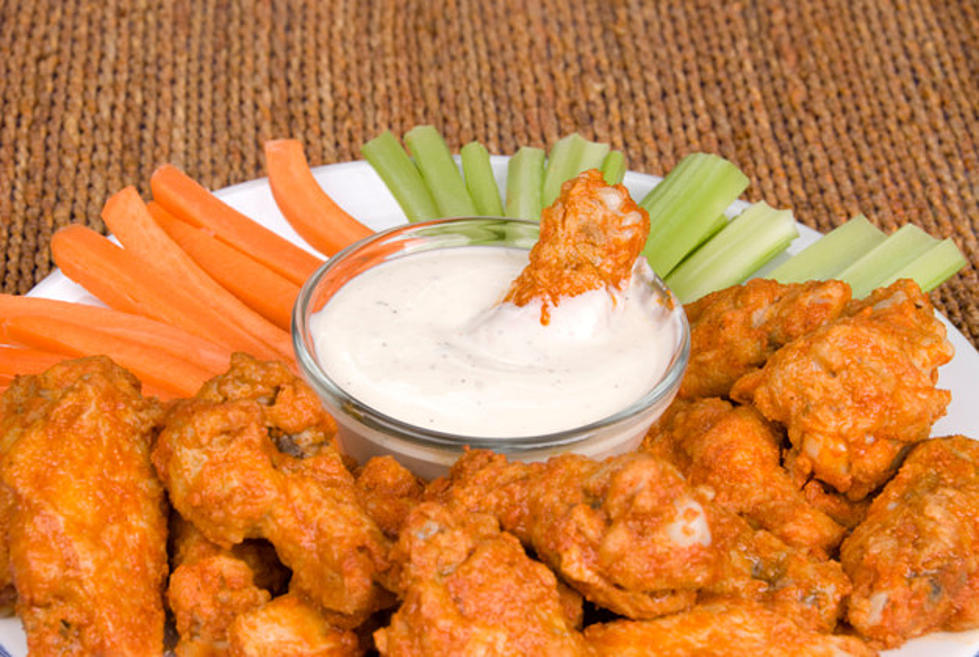 Chicken Wings: Utica Area's Top Spots
Joe Belanger/Thinkstock
This week's troubling news about the rise in chicken wing prices spurred two reactions. First, panic. Then, an immediate yen for the Central New York delicacy.
The cost of chicken wings is going up. The growing nationwide hunger for wings has driven consumer demand to all-time highs and many chicken farms have been experiencing lower than normal hatch rates. So, supplies are down. Which means restaurants will be charging greater prices.
But, let's face it: We're not going to stop eating wings. We have to make every serving count. So, using information gathered from Yelp and our own Facebook research (and excluding national chains), we present Utica's Top Spots for Wings.
(Since we're using different sources, we're presenting this list, and these groupings, in no particular order.)
Pie Squared, Tony's, and the Killabrew Saloon
Packy's Pub, Cavallo's, and Props, where Daina recommends the Jackie Wings.
Venice Pizzeria, O'Baby's, and Pizza Classic.
Pizza Boys. The Everything Wings. "Hands down," says Dave Wheeler.
Campus Inn, Charlie's, and the Auburn.
Lukin's. The "char grilled" are nominated by musician, Mitch Eckler from The Old Main, so they have to be good.
Phil Farda says Jonny B's Tavern for their "unique flavors and super crispy deliciousness." But, Phil IS a comedian, so factor that in.
Screamin' Eagle. Musician Gary Johnson singles out the Peanut Butter Panic version.
Harpoon Eddie's. Also nominated by Gary Johnson, specifically the Breaded Spicy Garlic Parm.
Marble Hill Inn. The Everything Wings, according to, hey, Gary Johnson. Again. No wonder wing prices are sky-high. Gary is eating them ALL.
There you go. We're sure you have some additions, subtractions, and disagreements. Feel free to add comments, start arguments, and throw things.
BONUS VIDEO: