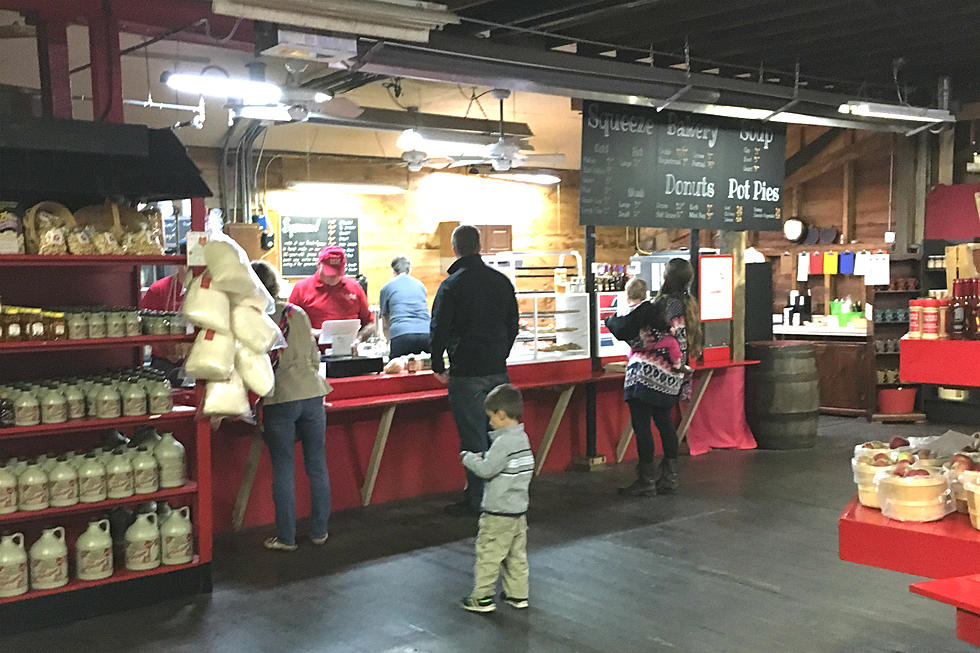 CNY Fall Favorite – Cider Mill Open For The Season
CJ/TSM Utica
Instead of crying about a cold, wet summer, let's stay positive and think about the joys of fall. Today was opening day at Clinton Cider Mill.
At times, there were lines out the door as people welcomed the return of their fall favorites - apples, cider, soup, pies and cider donuts all fresh from this gem nestled behind the public school in Clinton, NY. The Clinton Cider Mill originally opened in 1903, and it really showcases the best flavors of autumn in our area.
The staff was busy making sure everyone got the freshest and tastiest products on opening day. Everybody raves about their hot cider donuts. What's your favorite treat?
---
BONUS VIDEO