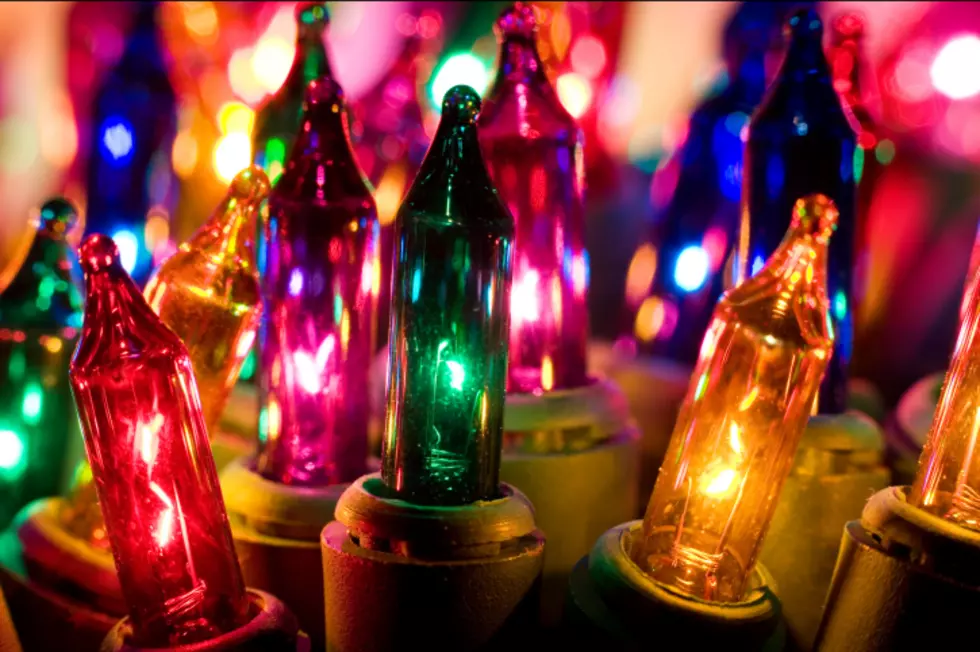 Cost For Running Christmas Lights In New York and Pennsylvania
ThinkStock
Christmas is less than two weeks away, and the holiday lights are everywhere you look. I've seen some really nice displays lately, and some that must have taken a long time to set up.
ABC-TV airs a competition with holiday lights to win a cash prize and trophy. The displays are so way over the top. Many of these setups must take months to design and build. Makes me wonder if they take them down, and how long it would take, not to mention store all those displays.
I put up a few strands of lights around the front of my house along with one small inflatable Grinch. That's it. I don't need anything more. Plus there's the added cost of the electric bill. Fortunately for me, except for the blower on the Grinch inflatable, my lights are all LED, so that saves me money versus the old traditional lights that sucked up more electricity.
Sure, it's probably not much, especially since the lights are on for just a few weeks, but just how much is it costing us to turn on all those twinkling lights and holiday inflatables? The website House Method did a study recently about the cost of running Christmas lights in each state in the country.
National Average, New York, And Pennsylvania Running Christmas Lights
So how expensive is it to run Christmas Lights if you live in New York State or the Commonwealth of Pennsylvania? Well, the national average according to House Method is $16.48.
For New York State, it's $17.83, which is up 6 percent from 2021 when the average cost was $16.74, coming in as the 11th highest in the nation. For those of you who live in the Commonwealth of Pennsylvania, your average cost of running those awesome lights is $16.73 which is a whopping 19 percent increase from 2021 when the average was $14.08. What's going on there PA? The Keystone State ranks at #15 for the highest average electric cost for Christmas lights,
Highest In The Country
Well, we can't complain too much. In Hawaii, according to House Method, the average cost in 2022 is $38.46, which is a 38 percent increase from last year. The state with the lowest electric cost for their Christmas lights is Washington at $10.51.
It's interesting to note that two states that border New York State - Connecticut and Massachusetts are in the top 5 along with New Hampshire and California as the states with the most expensive average bill for running Christmas Lights in 2022 according to House Method.
[via House Method]
[H/T to 102.9 The Blimp]
LOOK: 25 over-the-top Christmas displays from across America
To help get everyone in the mood for the upcoming holiday season,
Stacker
compiled a list of some of the most over-the-top Christmas displays across America.
TOP 10: The best holiday TV specials of all time, ranked