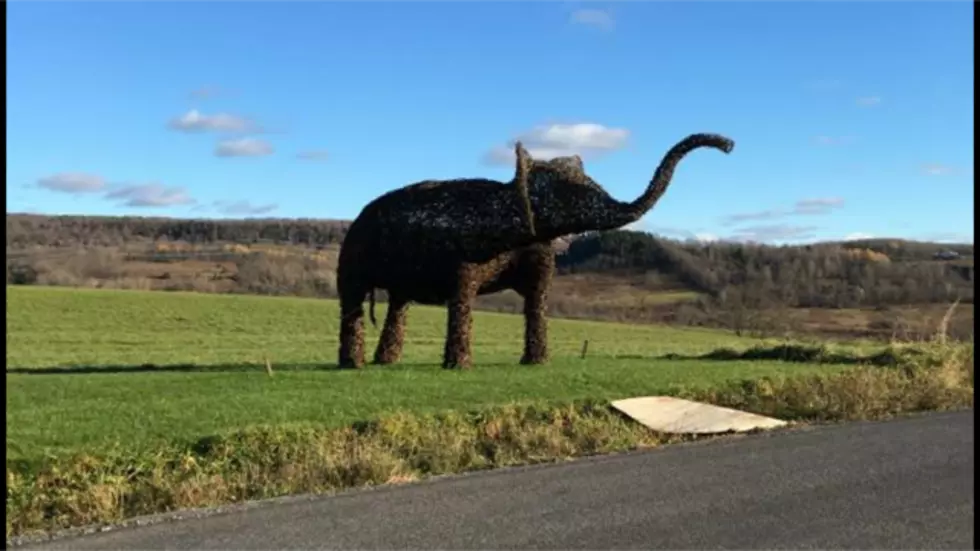 Elephant Spotted Near West Winfield
Mary Moran Reitz
Imagine the surprise and maybe even the shock for drivers travelling on a back road south of West Winfield when they come upon an elephant?  It happens, but if you look closely at the photo, you'll notice that the pachyderm is not alive, but an impressive work of art.
The beautiful sculpture is located just a few miles south of West Winfield on Small Road.  That road is off of Route 51.  Near the elephant, is the framework for a giraffe that may be a work in progress.
According to our information, the mammal was created by an area artist who may live on the property
No word on whether the giraffe is complete or if there will be other creatures added to the field.  However, even as they appear now, they are certainly worthy of a spot in Roadside America.