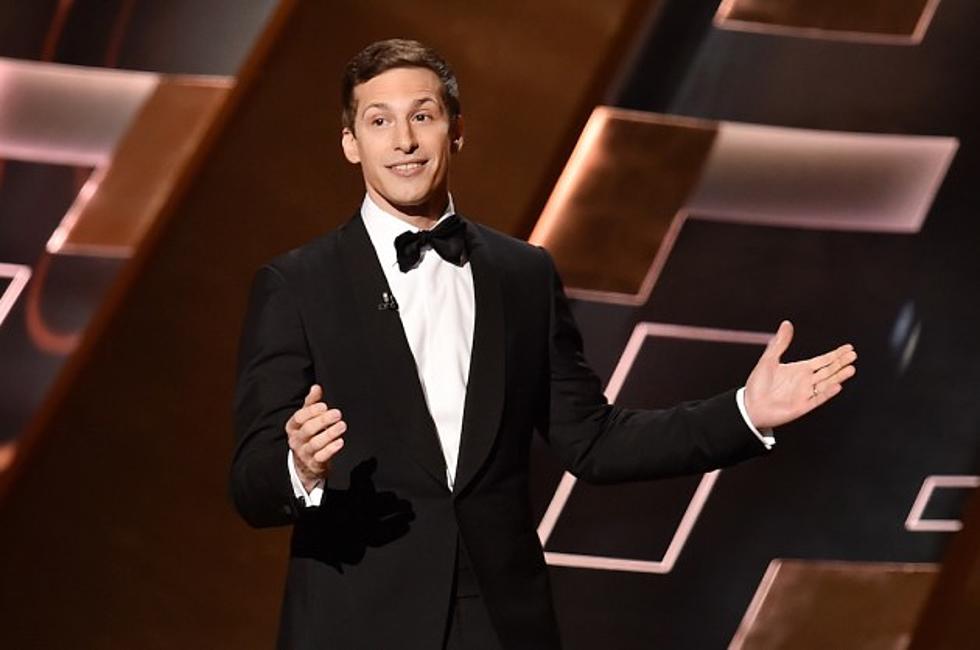 The 2015 Emmy Awards Ratings Are In: Does Anyone Still Care About Award Shows?
Kevin Winter, Getty Images
For what is now the fourth or fifth time this year, the numbers are in from a major award ceremony...and they don't look too good.
According to Variety, last night's 67th Primetime Emmy Awards suffered a 20% slip in ratings compared to last year's ceremony:
Total-viewer and demo averages will be released later this morning by Nielsen, but the "67th Annual Primetime Emmy Awards" averaged roughly an 8.7 overnight household rating/14 share from 8 to 11 in the metered markets — down 20% from last year's 10.9/18 for NBC on a Monday in late August. Fox should have benefited from a highly rated NFL overrun, but its Dallas-Philadelphia late-afternoon game was something of a clunker and ended more than 20 minutes before the start of the Emmys. Postgame show "The OT" averaged roughly an 11 household rating in the overnights.
But hey, at least the Emmy producers aren't alone in the spiral: The 57th Annual Grammy Awards plunged with a 6-year-low earlier this year with 25.3 million viewers, while the MTV Video Music Awards — which aired simultaneously on 10 different channels for the first time to boost viewers — still managed to slip in ratings, especially on their home channel MTV, which netted about 5 million viewers as opposed to last year's 8.3 million. The 87th Academy Awards? The lowest viewership since 2009. The 69th Tony Awards? One of their least watched broadcasts. And as for the social media-centric Streamy Awards? Err, don't ask.
To its credit, the Teen Choice Awards matched its ratings from last year. Hey, a plateau is better than a decline!
So, what's the deal? Does anyone still care about watching award shows at this point?
Or is it that everyone follows along with a few funny live-tweeters instead, passing along the most viral memes with friends rather than trying to endure the full, tiring run of scripted quips and terrible montages? Is everyone only in it for the glamour of the red carpet photos? Is the public growing tired of watching famous people congratulate fellow famous people? Or maybe pop culture was just especially boring over the past year? Perhaps (potential future President) Kanye West's impassioned speech about his conflicted feelings about award shows made an impact.
In any case, the general public is sending a clear message...by not being seen much at all.
13 Best Looks From the 2015 Emmy Awards