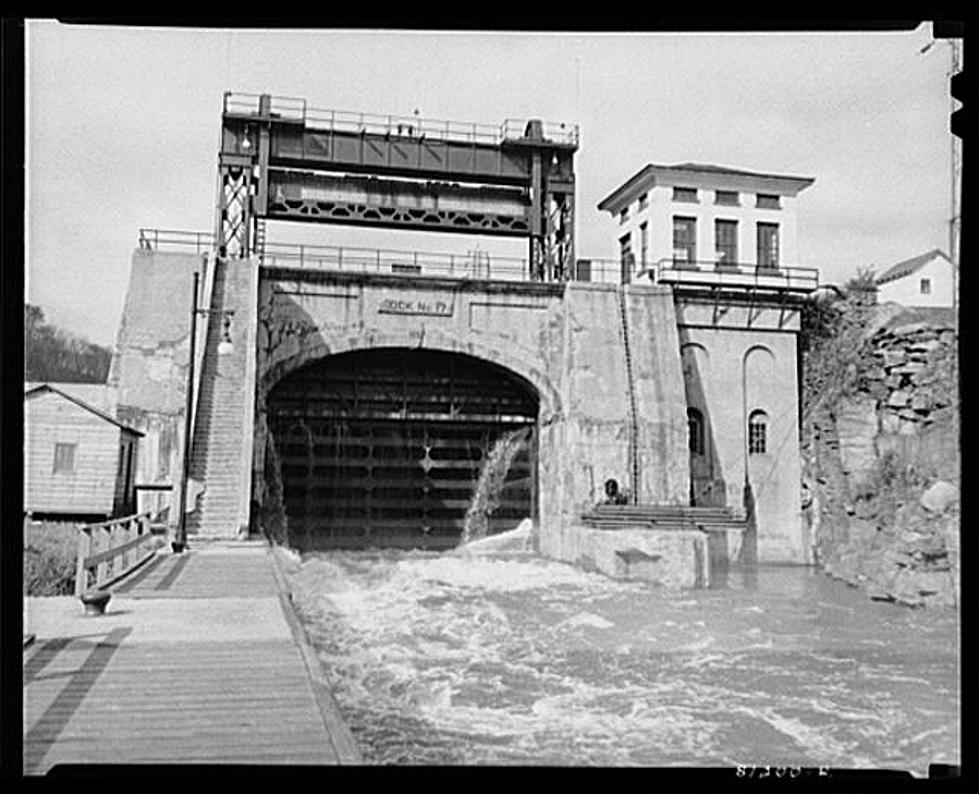 Erie Canal Lock At Little Falls Was Highest In World
Erie canal loc.gov
If you attended school in the Mohawk Valley many years ago, you probably had at least one class field trip to Lock 17 at Moss Island in Little Falls.  The lift lock was built on the Erie Canal to transport boats between two elevations on the waterway.   There are dozens of other locks on the canal, but Number 17 near Little Falls remains the highest.
For many years, Lock 17 at Little Falls was the highest lift lock in the world.
The elevation on the canal at that point changes by over 40 feet.
Lock 17 is still in operation today.