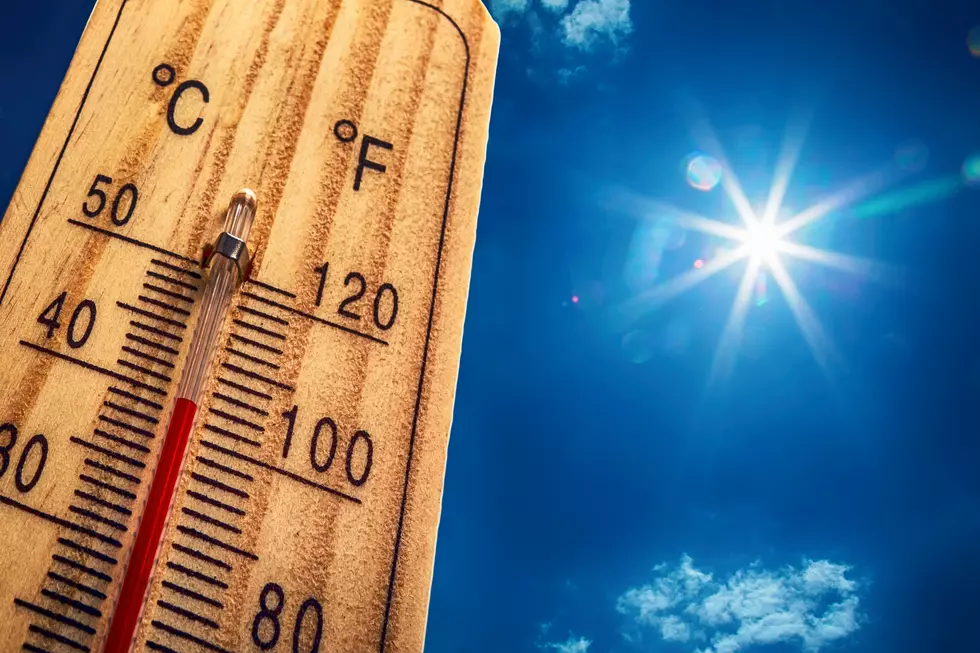 Extreme Heat Headed to CNY This Weekend, How to Stay Cool
Credit; MarianVejcik/ThinkStock
Extreme heat is forecast for Central New York, with heat index values above 100 degrees expected. What can you do to stay cool in these conditions.
Temperatures are predicted to hit the mid to upper 90's this weekend. The National Weather Service has issued a statement about the forecast for this weekend, and early next week (June 30 -July 2), cautioning that the heat index will likely build to 100 degrees, or more, this weekend and next Monday afternoon. The hottest and most humid day looks to be Sunday, according to their forecast models. The NWS advises that precautions will likely need to be taken to beat the heat if outdoors.
Extreme heat can be dangerous, especially for children and elderly people, and individuals with medical conditions that make them sensitive to the heat. 
Make sure you drink plenty of fluids, stay out of the sun and stay in the air conditioning.
Many municipalities are offering cooling centers, but be sure to check if they're open before you go since some are only opened during extreme heat events.
Oneida County Cooling Centers (call before you go)
Ava Dorfman Senior Center, 305 E Locust St, Rome, 13440, 315-337-8230
New Hartford Senior Center, 1 Sherman St, New Hartford, 13413, 315-724-8966
New York Mills Senior Center, 320 Main St, New York Mills, 13417, 315-736-7360
North Utica Senior Citizens, 50 Riverside Drive, Utica, 13502, 315-724-2430
Parkway Senior Center, 220 Memorial Pkwy Utica, 13501, 315-223-3073
Sangertown Mall, 8555 Seneca Turnpike, New Hartford, 13413, 315-797-8520
South Rome Senior Center, 112 Ridge St, Rome, 13440, 315-339-6457
Whitestown Senior Center, 1 Championship Way, Whitesboro, 13492, 315-768-6047
Lewis County (call before you go)
Lewis County Court House, 7660 N State St, Lowville, 13367, 315-376-5347
Lewis County General Hospital, 7785 N State St, Lowville, 13367, 315-376-5200
WalMart Supercenter, 7155 E State St #12 South, Lowville, 13367, 315-376-7030
Madison County (call before you go)
Red Cross - Madison-Oneida Branch, 134 Vanderbilt Ave, Oneida, 13421, 315-363-2900 (Call for cooling center locations)