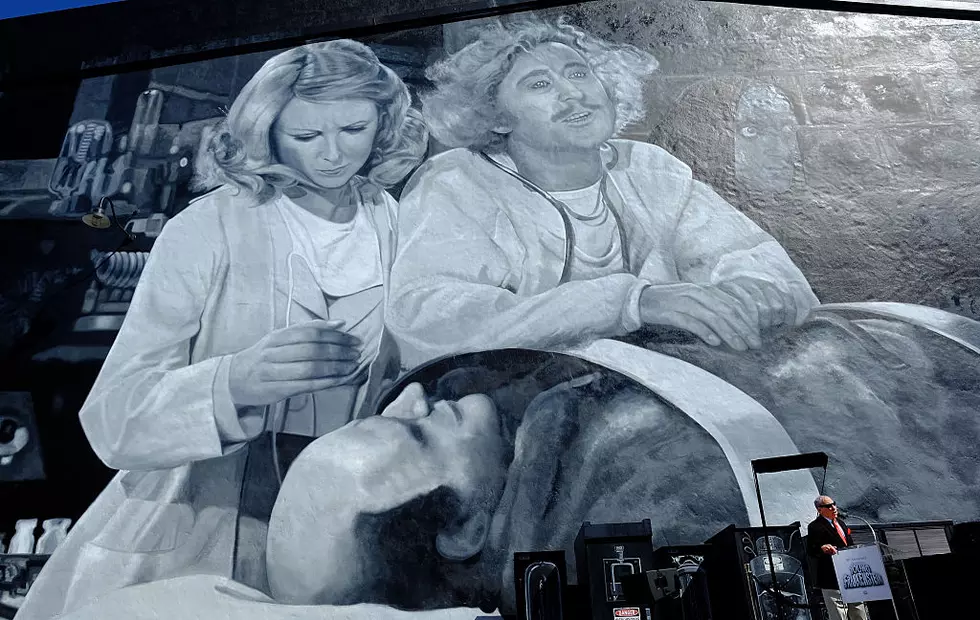 Forget The Snow And Enjoy A Classic
Valerie Macon/Getty Images
We've been bombarded with snow, wind and below normal temperatures.  Maybe it's time to take a break and go back in time.  Each Sunday and Wednesday, Marquee Orchard 14 Cinema in New Hartford shows classic movies on the big screen.
This week, it's one of the all time greats.  Mel Brooks' classic "Young Frankenstein."  Originally released in 1974, it stars the late, great Gene Wilder along with Teri Garr, Marty Feldman, Cloris Leachman and Peter Boyle.
With the advances in technology the modern day theaters now offer, you'll see "Young Frankenstein" as you've never seen him before.  Show times are 3 p.m. and 7 p.m. on Sunday, and next Wednesday, March 22nd.