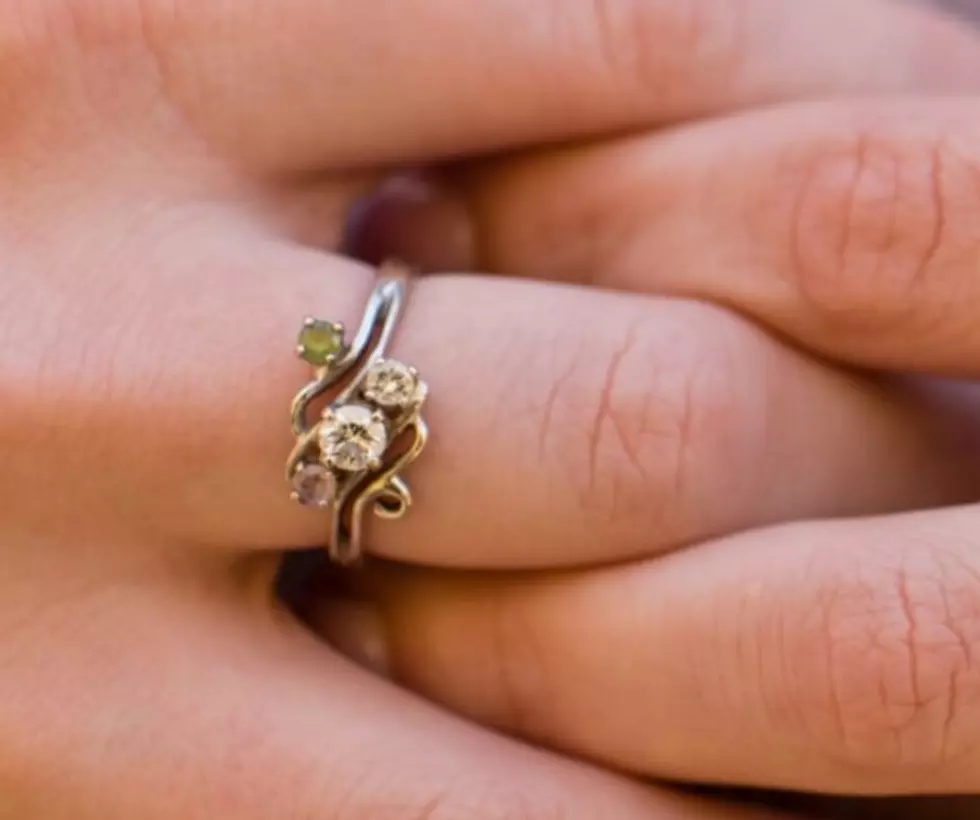 Heartbroken Ilion Woman Searching for 'Special Ring' Lost in Central New York
Credit: Brandy Filke
UPDATE: Brandy says she found the ring at her workplace, Remington Arms! Thank you for all your help. 
An Ilion woman needs your help finding a ring that means a lot to her.
Brandy Flike says she can't find her ring, but she's not sure where it went missing.
Brandy says the ring is very special.  "My dad passed away when I was 10 and my mother used her engagement rings to make the ring for my 21st birthday. There are two diamonds because he proposed the day the graduated high school then upgraded her to a bigger later on. There is also an "empty" spot that was supposed to be for my future husband's birthstone to complete the ring but it ended up that my husband also has a June birthday."
Brandy posted a plea for help on her Facebook page:
Today I lost the ring that my mom had made for me out of the diamonds my dad had got her and our birthstones. At some point today either at work (@Remington) or while at an appointment at Slocum-Dickson Medical Group PLLC I lost it.

I am hoping some one turns in it as it means so much to me! Please share so if someone finds it they know it is a very special ring.
So, the ring could be in Ilion, or perhaps in New Hartford at Slocum-Dickson (or maybe somewhere in between.) Were you at Slocum or Remington yesterday? Did you happen to see this unique ring?