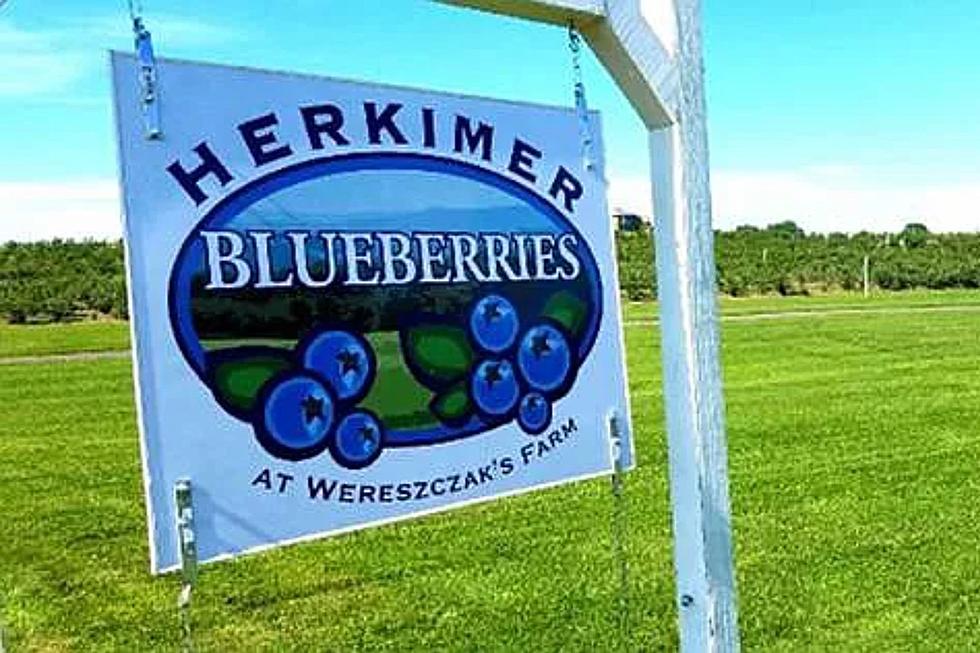 Enjoy The Fruit Of Your Labor, Buy This Upstate New York Blueberry Farm
Bruce Ward and Company
Listen up, here's the story about a little guy that lives in a blue world. That little guy is you when you buy this historic Herkimer New York blueberry farm.
For $385,000, you can be the proud new owner of the Wereszczak's blueberry farm located at 1080 Steuben Hill Rd, Herkimer, NY 13350:
Enjoy a beautiful living and working environment on this "viewtiful" thirty six acre Central New York Fruit Farm! Five fenced acres enclose over 3,300 productive and well tended Blueberry bushes. Within the Blueberry farm is about 17,000 feet of newly installed(2020) irrigation lines.
July is the blueberry picking season, and officially deemed National Blueberry Month in the USA. Blueberries are grown in 35 out of 50 states. July 8th is the National Blueberry Day to spread the many benefits of the fruit like the fact that it is rich in fibre and antioxidants. So what better way to celebrate this delicious holiday than own a blueberry farm?
The farm currently has 600 linear feet of mature blackberries, plus twenty two arable acres of freshly seeded Timothy, Orchard Grass and Broome. When you buy the farm, it also includes the "Blueberry Shed" with cooler, and starter supplies for the business. You'll be up and running by the season, and you'll learn the trick of the trade pretty quickly.
There is a wonderful three season (easily made into year round) doublewide single level three bedroom, two bath home with amenities that include a livingroom fireplace and builtin bookcases, kitchen with eating island bar and ample cabinets; all appliances convey but are not guaranteed."
You can learn more online here. Take a virtual tour below:
Buy This Upstate New York Blueberry Farm
Live Like The Great Gatsby In This 12 Million Dollar New York Home
If you've ever dreamed of living the lifestyle of The Great Gatsby, or you win the Powerball here in Upstate New York, you may want to buy this 12 million dollar home on the market.
You Won't Believe How Beautiful This Million Dollar Rome New York Lake Home Is
If you have over a million dollars to spend, you could be the owner of this lake home on Delta Lake in Rome New York. Oh yeah, the home has an indoor pool too.