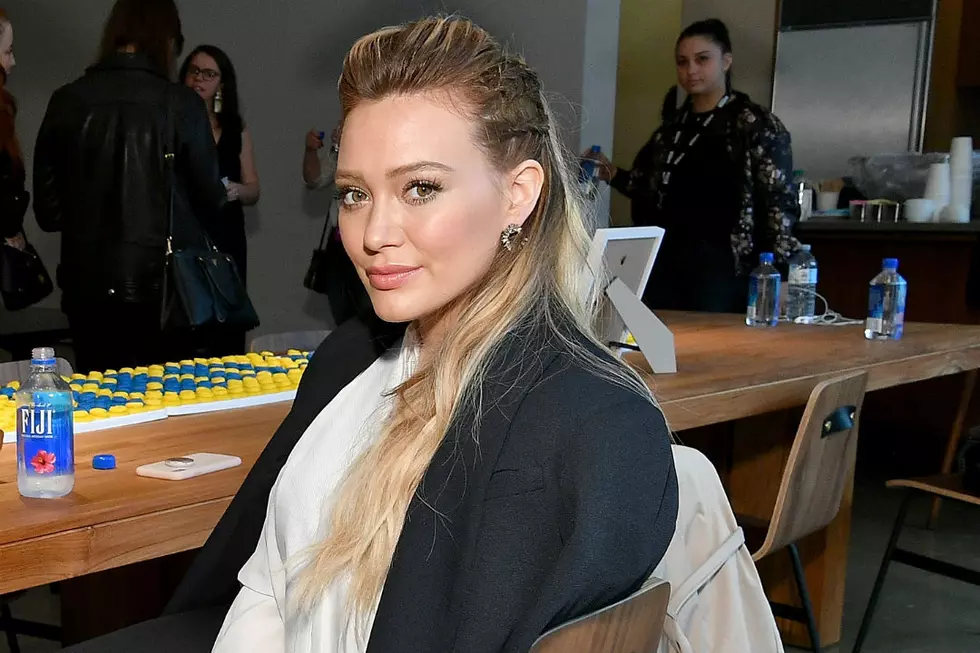 Hilary Duff Might Name Her Daughter After a Breakfast Food
Dia Dipasupil, Getty Images
Younger star Hilary Duff told James Corden on the Late Late Show that her six-year-old son, Luca, has an idea for unique baby name for her daughter.
The actress/pop singer appeared on the show Monday night and said Luca was surprised about her pregnancy, but had a name recommendation — Cofant Croissant.
"Luca thinks Cofont Croissant is, like, the coolest name," Duff said.
"When I just refer it as 'Cofont,' and I'm like, 'That would be so cool, nobody at school's gonna be named Cofont,' and he's like, 'Croissant. Cofont Croissant.' It like goes together, there's no separating the two," the 30-year-old continued.
Corden and guest, actor Sam Richardson (Veep), tried to convince her that she should go with the name.
"He can do whatever he wants, he is bound by nothing," Corden said.
"Guess what guys!" @matthewkoma and I made a little princess of our own and we couldn't be more excited!!!!!!" the caption said.
It's Duff's second pregnancy. She shares a son, Luca, with ex-husband Mike Comrie.
Corden also showed the actress throwback photos and asked for her explanation of her looks.
"You know you're from Texas when you have a Glamour Shot," she said about a picture of herself with big wavy hair.
Copyright © 2018 United Press International, Inc. All Rights Reserved
20 Things You Didn't Know About Hilary Duff