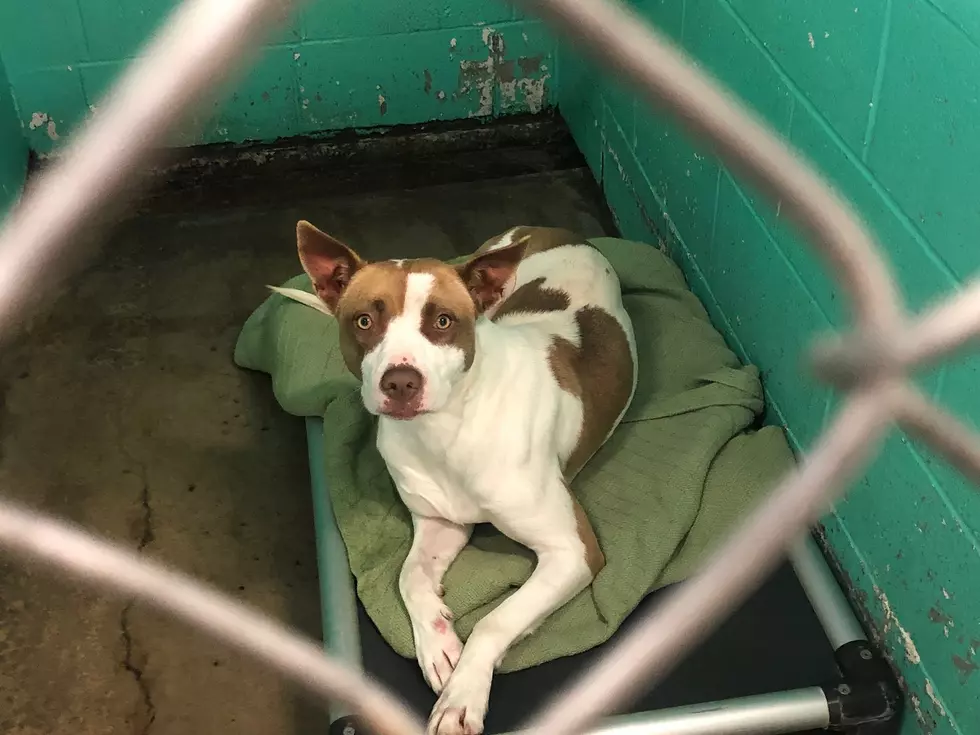 Shelly is Hoping to Come 'Home for the Holidays' – Can You Help?
Naomi Lynn/TSM
Shelly is looking for her forever home and she's available for adoption at the Herkimer County Humane Society. Are you, or someone you know looking to add to your family??
We've teamed up with the Humane Society of Rome and the Herkimer County Humane Society for our "Home for the Holidays" - as we try to help the animals in our local shelters find happy new homes.
Today, I want to introduce you to my little friend, Shelly. Shelly is looking for a loving, active family that can give her the care and love she needs and deserves. She doesn't like kitties (or small dogs), BUT she does well with other medium or large dogs. She's very playful, loves to give kisses and is just adorable. I mean, just look at her photo (above). Don't you want to take this little cutie home??
When I met her at the animal shelter, I bent down by her kennel and she picked up that green blanket (she's laying on in the photo), in her mouth, and brought it to me! My heart melted right then and there.
Could Shelly be the missing member of your family? Would you like to bring her "Home for the Holidays"?
You'll find Shelly at the Herkimer County Humane Society at 514 State Route 5 in Mohawk. Get more information on Shelly including adoption information and other animals that are available by calling the humane society at: (315) 866-3255 or visit their Facebook Page at: Herkimer County Humane Society.
If you can't adopt Shelly, you can still help by making a donation during their Save A Life Campaign - until December 31, all donations will be matched by Staffworks. You can mail a check, or you can make a credit card donation at staffworkssavealife.com
We have to give a big thank you to Seneca Wine & Liquor and Valley Wine & Liquor for making "Home for The Holidays" a reality here at Lite 98.7. We appreciate their support - please keep it in mind while you're shopping this holiday season.