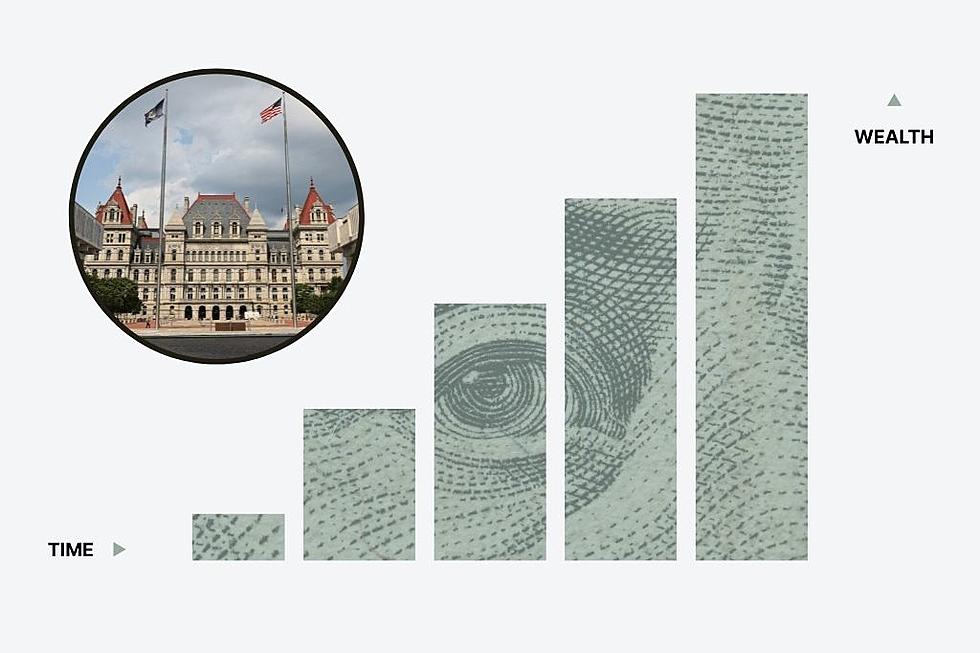 How New York State Workers' Wages Rose, and Fell, in 2021
Unsplash / Getty Images
Someone remind me: did anything important happen from Quarter Two 2020, to Quarter Two 2021?
Oh yes, that's right. The entire world was turned upside down.
With the ever-changing job landscape across the world, the state of New York has seen a great deal of fluctuation in employment, and wages. A number of people unfortunately lost their jobs at the beginning of the pandemic, and for those that kept theirs, pay decreases may have followed. Because of both these factors, during Quarter 2 of 2020, wages in New York state as a whole were in unrest.
Then, as the world began to open up a bit, some had their pay restored, others were able to find new, or previous, employment, while others were impacted by government stimulus checks.
All of these factors created an annual shift in wages from Q2 2020, to Q2 2021. Here are some of the more interesting totals from around the Capital Region during that time.
---
U.S. Bureau of Labor Statistics Releases New York Data
In a story reported by Spectrum Local News, the United States Bureau of Labor Statistics published data chronicling the changes in the employment landscape from 2020 to 2021, beginning and ending in quarter two.
The bureau presented statistics for the "large counties" in New York state, a list on which Albany is included. Albany saw the fifth-largest increase in covered weekly wages, with a roughly 4.5% jump year over year. Albany is one of five counties in New York, as well, to rank in the top 100 nationwide in this category.
So, in short, it paid to work in Albany County from 2020 to 2021.
---
Wages For Counties in the Capital Region, Second Quarter 2021
When the second quarter in 2021 came around, here's what the average weekly wage in each of the Capital Region's counties was, according to the U.S. Bureau of Labor Statistics...
Albany - $1,338
Columbia - $941
Fulton - $949
Greene - $1,035
Montgomery - $943
Rensselaer - $1,116
Saratoga - $1,142
Schenectady - $1,242
Schoharie - $905
Warren - $969
Washington - $1,065
As a state, New York averaged a $1,540 weekly wage, fifth-highest in the country. The state saw a 1.3% increase in weekly wages year-to-year, as well.
Ten More Inventions You Didn't Know Were Created in Upstate New York
From household items, to tools for workers, to a mainstay in baseball, here are ten more thing you didn't know were invented in Upstate New York.
The 25 Most-Searched Topics on Google in the Capital Region in 2021
Have a problem? Need an answer? Just Google it! Here are the top 25 most searched topics on Google in the Capital Region this year.
Step Inside This 16-Guest AirBnB Near Albany with It's Own Golf Course [PHOTOS]