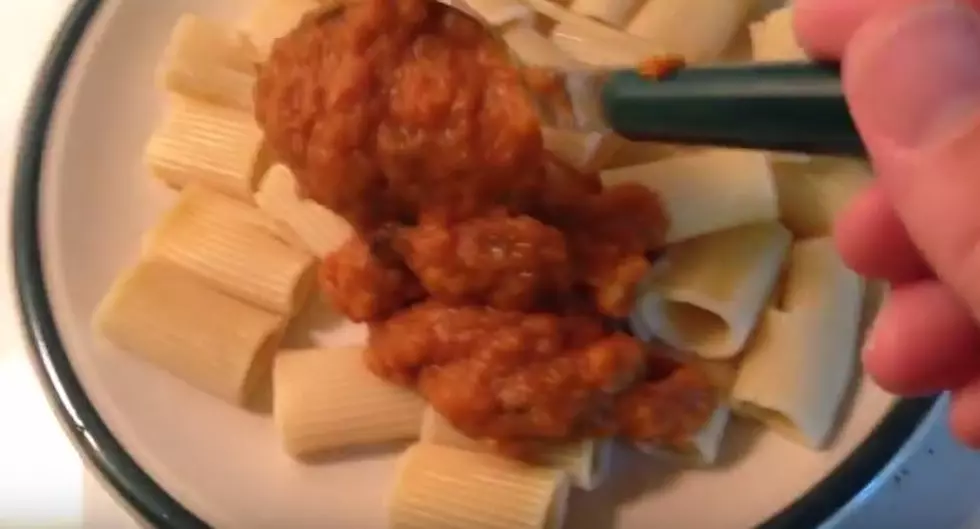 How to Make Pumpkin Spice Utica Riggies [VIDEO]
Eric Meier/TSM
Utica's chicken riggies are a staple in kitchens and restaurants across Central New York. Here's a harvest time sweet twist on the classic - Pumpkin Spice Riggies.
In this dish the chicken, onion, peppers and olives are replaced with raisins and chopped nuts.
The sauce is made with canned pumpkin, milk (or cream), brown sugar and pumpkin pie spice.
BONUS VIDEO - How to Make Utica Style Pizza In 5 Easy Steps