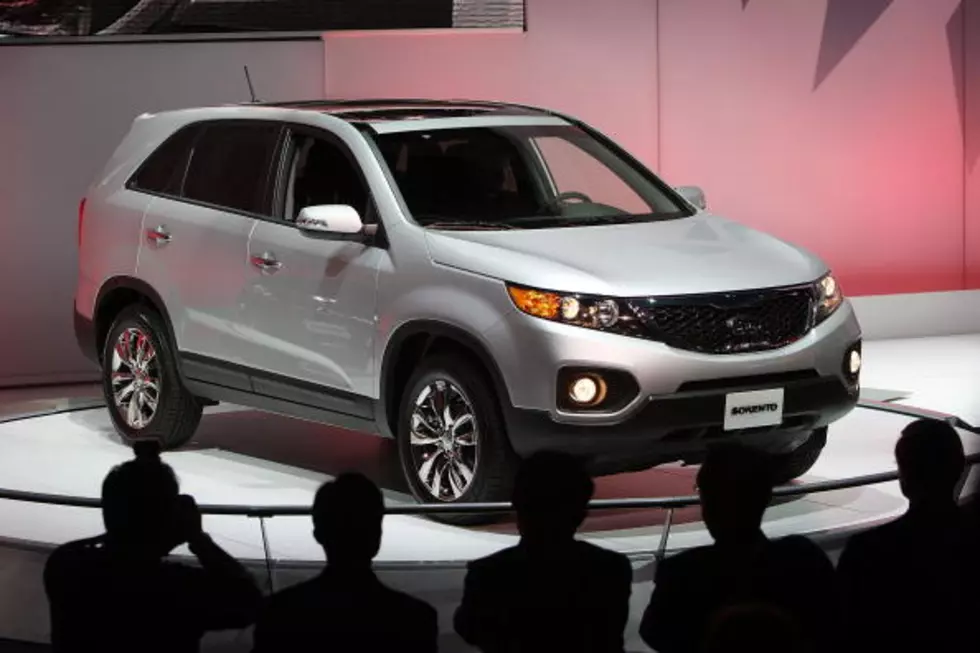 How To Tell If Your Kia Is Part Of The Massive Recall
David McNew/Getty Images News
Kia just announced that it will recall more than 377,000 Sorento SUVs in the U.S. Is your car part of that recall? Here's how to find out. 
According to CNY Central, the recall covers Sorentos from the 2011 through 2013 model years. The problem appears to be a gear shift lever. Apparently the cars can roll away unexpectedly and cause a crash:
The problem happens when the gear shift lever is pushed too hard, causing a part in the shifter to crack. It has caused three injuries. Kia says it began investigating the trouble in August when it got a letter from a lawyer saying that a child moved a Sorento shift lever out of park and the SUV rolled in a parking lot."
Dealers will replace the brake-shift interlock mechanism with improved parts from Kia. According to the article, if you own one of these vehicles, you will be notified starting November 24th of when your vehicle can be fixed.
TRENDING VIDEO- Easy Way to Check if Your Car is Part of Air Bag Recall