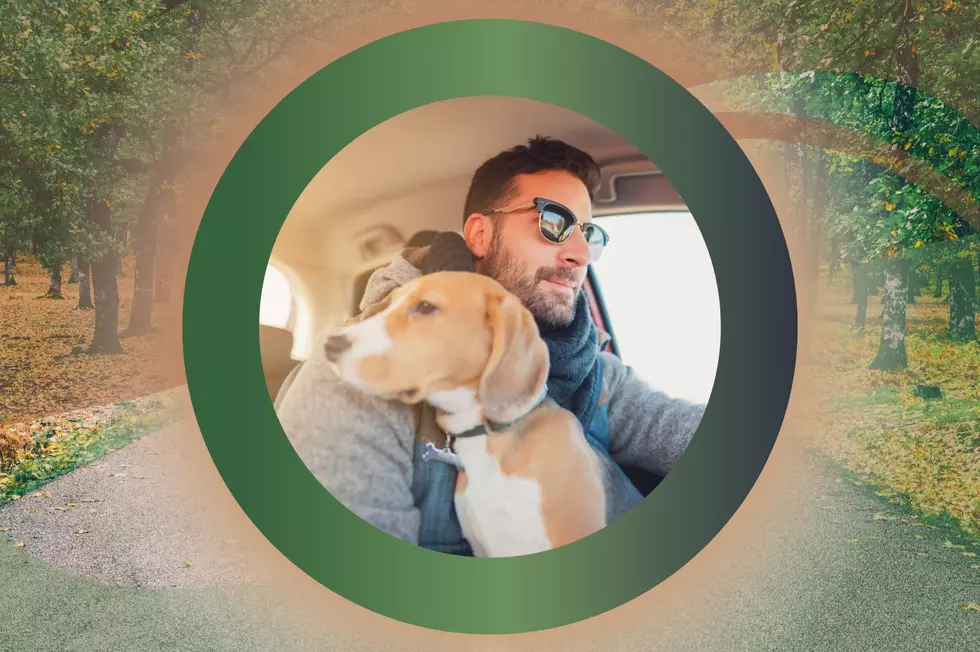 Is It Illegal To Drive With Your Dog In Your Lap In New York?
Canva
As I was driving around this past summer and fall, I seemed to notice more dogs than usual riding in cars and trucks with their heads out of the window. I saw one larger dog in a small car with it's head out of the sunroof as they were driving down the street.
I'm guilty of this as well with my dog, CJ, as he's ridden in the convertible with me a couple of times. The last time I did this with my dog, I started to wonder if it was legal to have my pooch riding in my vehicle.
Because nothing feels better than riding around with your favorite K9 by your side or in your lap. So I looked it up and this is what I found.
Is It Illegal To Drive Your Vehicle With Your Dog On Your Lap?
According to James Kleinbaum who is an attorney that specializes in traffic law, the answer is basically "no", it's not illegal but it's not a good idea either. Kleinbaum goes on to say that there's no specific prohibition for driving with a dog on your lap, just like there isn't a legal prohibition from driving while eating a sandwich.
However, if you were to get in a crash because your dog was sitting on your lap, you could be charged with reckless driving. You could also be charged with "aggravated cruelty to animals" if you got into an accident with your pet.
That's a felony and you could face up to two years in prison. It's unlikely that would happen but it is a possibility. There are no bills pending in the New York Assembly Transportation Committee at this time.
Even though there is no law, the NY DMV and the Humane Society of the United States recommend that you put your pet in a secure portable kennel or pet carrier. It should be anchored to the vehicle and should be out of the front seat.
The American Veterinary Medical Association points out that a loose dog can distract the driver and it puts your pet at a greater risk if your involved in an accident. The dogs can be injured or even killed by an expanding airbag.
Think how that would make you feel if man's best friend got in an accident with you and you had to explain to your family what happened. Speaking of things that are dangerous to dogs, check out the list below of products involved in July 2022 dog treat recall.
Products Involved in July 2022 Dog Treat Recall
The following dog treats are part of a July 2022 recall due to the treats being tainted with salmonella. Anyone with any of these products is urged to contact Stormberg at
stormbergship@gmail.com
immediately with all pertinent product information. Additionally, consumers can call Stormberg Monday through Saturday from 3:00 a.m. to 9:00 p.m. at 919-947-6011.
"It's Raining Cats and Dogs" and Other Sayings Explained