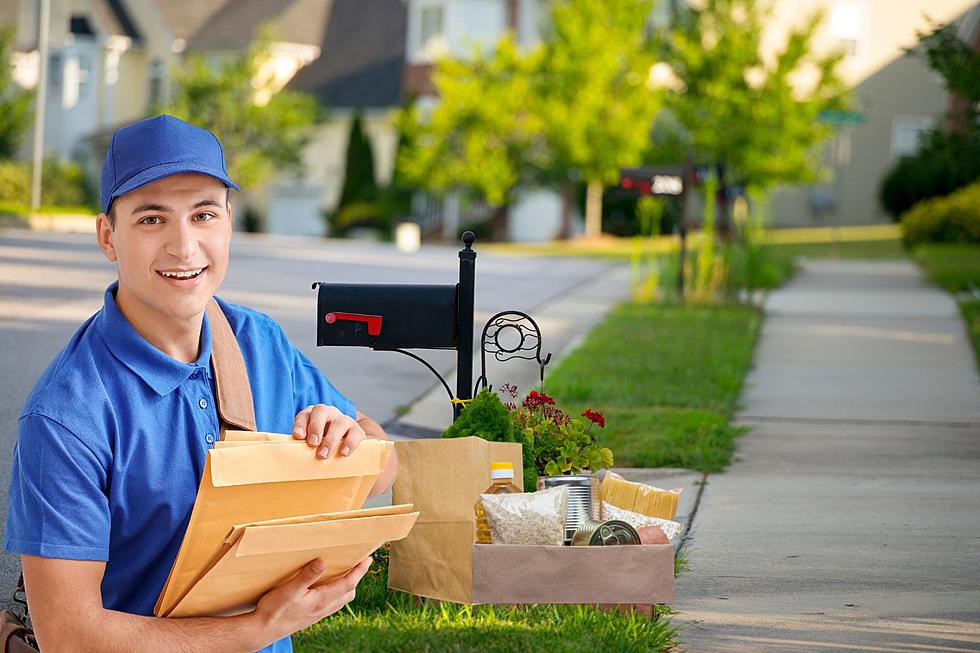 Why Are People Leaving Bags of Food by Their Mailbox In New York?
(Canva)
While you're driving around this weekend, pay attention to people's mailboxes.  You might just see a little extra something next to them.
It's pretty common for letter carriers to leave things in people's mailboxes.  You can even leave some packages and letters for them to pick up.  But this weekend, they are preparing for a whole different delivery and pickup opportunity.
This weekend is the annual Stamp Out Hunger Food Drive.
What is the Stamp Out Hunger Food Drive?
The Stamp Out Hunger Food Drive is exactly what it sounds like.  It's a food drive that is organized by the National Association of Letter Carriers (AFL-CIO).  Over the past 30 years, they've delivered more than 1.82 billion pounds of food through this drive alone.
The organizations that are supporting the drive this year are The United States Postal Service, National Association of Letter Carriers, National Rural Letter Carriers' Association, AFL-CIO, United Way, Vericast, Valpak Direct Marketing Systems, CVS Health, Kellogg's, and United Food and Commercial Workers International Union.
Where does the food go from the food drive?
Although the food drive is organized by a national association, the food actually stays local to the areas that it is donated from.  When you donate, these organizations will deliver the food to local community food banks, pantries and shelters.
How can you help?
All you have to do is leave non-perishable food by your mailbox before your mail carrier makes it to the mailbox on the second Saturday in May (this year it will be on 5-13-23).  That might mean a can or a box of food.  The carrier will take it from there, literally.
15 Things Your Local Food Pantry Needs Right Now
LOOK: 20 American foods that raise eyebrows outside of the US
Stac



ker
compiled a list of 20 unusual and uniquely American foods that might raise eyebrows outside the U.S.
LOOK: Best places to live in America