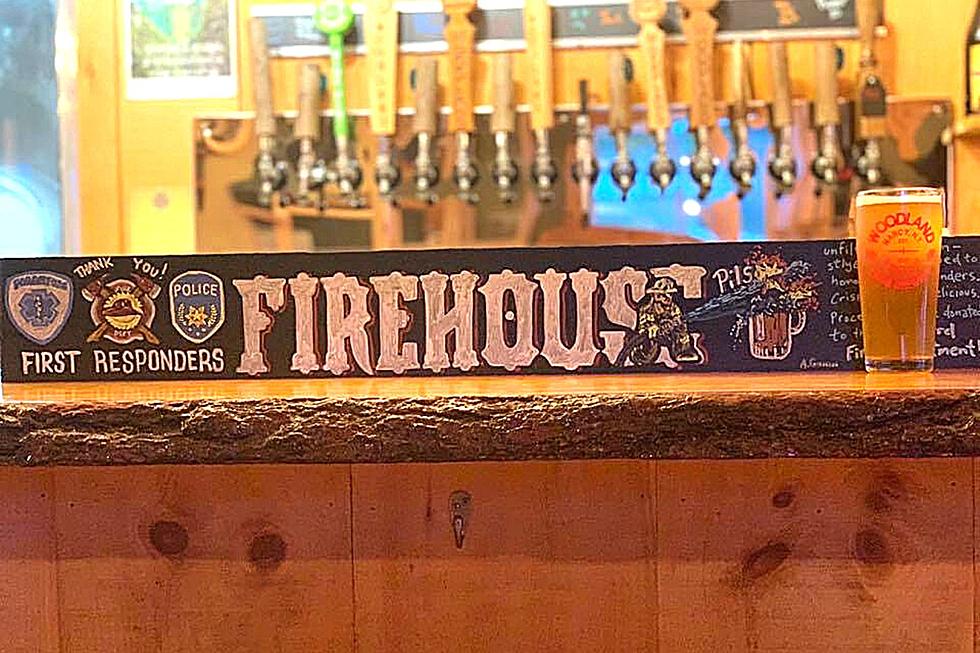 Drink a Tasty Beer & Support a Firefighter at This Upstate NY Brewery
Credit - Woodland Farm Brewery via Facebook
You now have the chance to support a local brewery and fire department, all while enjoying a tasty pint of ice cold draft beer.
If you're a beer and brewery lover like myself, then you need to get yourself over to Woodland Farm Brewery at the Hulbert House in Boonville. Not only do they have an amazing selection of beer, paired with a menu full of delicious food... but they are giving back to their community in a big way.
The Firehouse Pils
Go to the bar, pull up a chair and order a pint of Firehouse Pils. You'll quench your thirst on a delicious pilsner, all while supporting the volunteer firefighters in Boonville.
Woodland Farm Brewery at the Hulbert House has brought back this draft beer as a way to help their local fire department. For each pint of Firehouse Pils sold, a portion of the proceeds will be donated directly to the Boonville Volunteer Fire Department.
It's a win-win-win! You get a great beer, you're supporting a local business AND donating to firefighters protecting your community. Who wouldn't want to get behind a cause like this?
Cool! But How's the Taste?
This is where the story gets even better. Not only are you making a difference, but the beer is absolutely delicious to drink. Here's what the owners describe it...
Firehouse Pils is a German style pilsner that is as crisp as crisp can be! Easy, drinking, and thirst quenching!
Sure, their description might seem a little biased. But they've already gotten a strong response on Facebook about the beer too.
Don't just take their word for it, go grab a pint for yourself! Check them out at 106 Main Street in Boonville, New York. Their hours vary, but you can always see when they're open by visiting their website.
Cool Down at These 21 Outstanding Upstate New York Breweries, Big and Small!
The craft beer brewery explosion has now landed on Upstate New York with a "boom." From big city downtown locations, to rural "off the grid" in-the-woods breweries, these are some of the best of the best in Upstate New York.
10 Breweries in Central New York You Need To Visit At Least Once
Have a little brouhaha with a locally made brew! Central New York is pretty blessed to have some amazing breweries in our back yard. Here's ten different options you need to visit at least once.
'Bring Fido!' 15 New York Craft Breweries That Welcome Dogs
New York State's craft brewery industry is growing in leaps and bounds. They are fun places with great beer, food and entertainment. It is always nice when you can bring your best friend along for the experience. Here is a list 15 of top craft breweries in Upstate New York that welcome dogs.
8 New York Restaurants Make List Of Food Networks Best Burgers In The Country
In a recent list of the "
100 Best Burgers In America
" from Food Network, New York made the list 8 times. The list from Food Network highlights over 105 restaurants from across America where you can find the best burgers. To have 8 slots is pretty cool.
Here's a look at those 8:
23 Delicious New York State Burger Challenges
Have you ever wanted to compete in a food eating challenge or competition? You should consider taking on one of these 23 burger challenges.