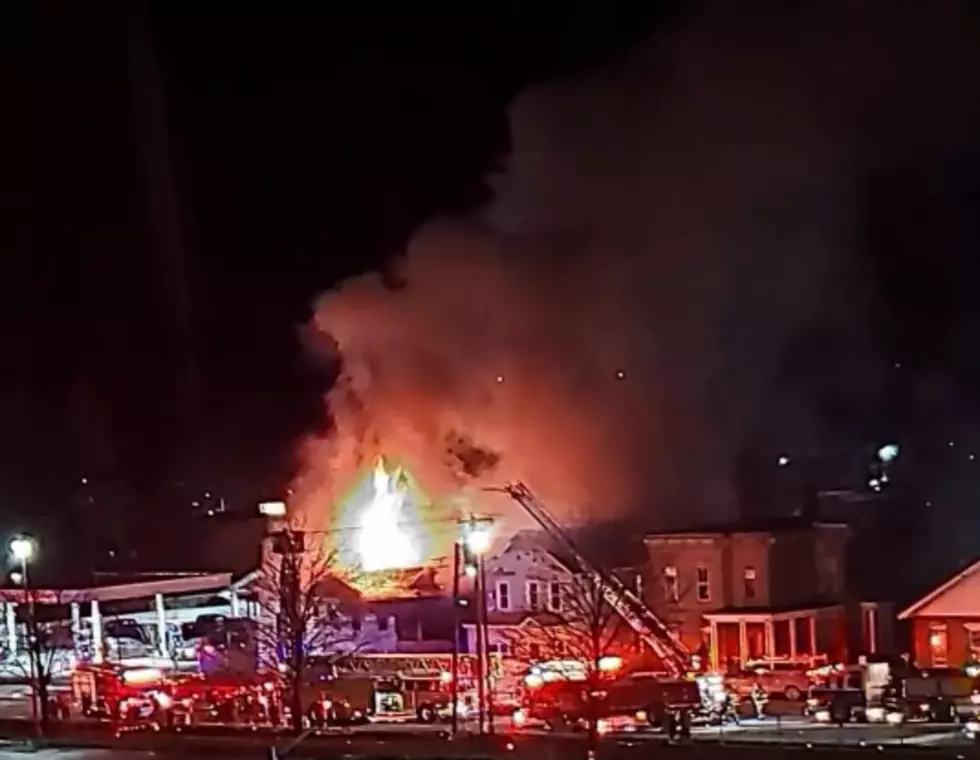 Multiple Departments Battle Massive 2-House Fire Next to Stewarts in Ilion
2-house fire in Ilion, NY on November 21, 2022. Photo courtesy of Chuck Marshall for TSM
A massive two-house fire on East Clark Street in Ilion shocked bystanders in the village on Monday as the blaze burned just about 100-feet from the Stewarts gas station.
There are few details available at this time as fire crews are still on the scene. Witnesses say the fire broke out at about 5 p.m. in the village, and flames quickly engulfed two homes. The fire is next door to Stewarts and directly across the Remington Arms plant.
Multipole crews are at the scene. Witnesses say the fires are now under control.
WIBX has reached out to village officials and representatives of Stewarts. Chuck Marshall of Stewarts will be a guest on WIBX's Keeler Show on Tuesday morning.
Check back for details.
Top 9 Corrupt New York Politicians
The resignation of New York Lt. Governor Brian Benjamin is the latest in a long line of political corruption in New York State. Over the past two decades, we here in New York have elected more than 30 current or former politicians to positions where they would later be convicted of various acts of corruption. Here are the Top 9.
Seven Localities That Require You To Shovel The Public Sidewalk
These seven local municipalities require you to clear snow from the sidewalks in front of your property.
Utica, NY Police Department's Top Ten Most Wanted
The City of Utica Police Department in Utica, New York has released its Top Ten Most Wanted List for the month of February 2022.
Several of those listed have previously been featured in separate posts about individual crimes, on a previous wanted list, or as the Mohawk Valley Crime Stoppers Wanted Person of the Week.
The reader is reminded that all persons, either suspected of or arrested in connection to, a crime, are innocent unless proven guilty in a court of law.
Anyone with information on the whereabouts of any of the individuals listed is asked to call police or the local Crime Stoppers.
The Utica Police Department's Criminal Investigations Division can be reached at: (315) 223.3510.
Calls, e-mail, and messages may also be left anonymously with Mohawk Valley Crime Stoppers by calling:
1-866-730-8477 (TIPS)
, by visiting
www.mohawkvalleycrimestoppers.com
, or by using the
P3 Tips mobile app
. All information received by Mohawk Valley Crime Stoppers is 100% confidential.