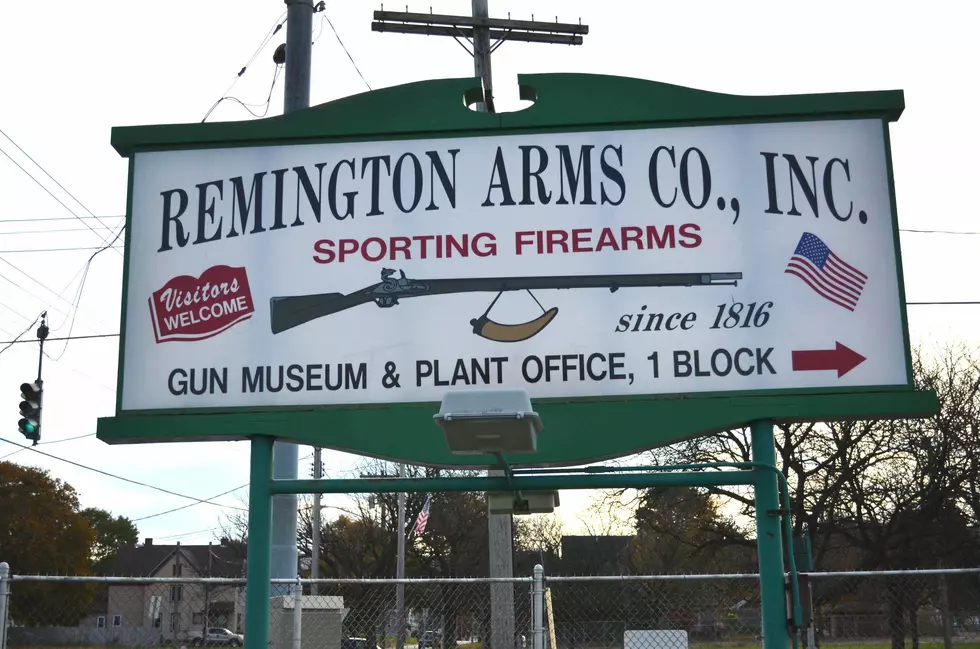 Remington Moving Model 700 Production Line Out of Ilion
(photo by Bill Keeler / WIBX)
A person close to Remington Arms worldwide headquarters in Georgia says that an internal memo released inside the company on Wednesday states that the Model 700 Production line will be exiting Ilion and moving to Georgia.
"RemArms would like to announce the transition of the Centerfire Model 700 Product Line from Ilion, NY to LaGrange, Georgia manufacturing facility," according to the memo from CEO Ken D'Arcy.
Initially, the news might not be bad for Ilion.
The memo also stated that the Ilion plant has positions for all of the employees working on the Centerfire Value stream group at the Ilion facility. According to D'Arcy's memo, those workers would be transitioned into roles on the Shotgun Line in a "timely and efficient" manner.
The memo leaked to WIBX was addressed to All Business Partners and was stamped Confidential for Internal Distribution only.
The Ilion plant currently manufactures the Model 700 rifle, and the Model 870 shotgun. D'Arcy's memo says the move will maximize their "production opportunities by having all Centerfire Rifle Product lines in one location (Georgia) and all Shotgun Product Lines in one location (New York).
D'Arcy said he expects the transition to take place over the next several months.
WIBX reached out to Remington with questions about the transition, and we're awaiting a response. We also reached out to Ilion Mayor John Stevens, who said he's been reaching out to the new owners of Remington since he was elected, and he's not been able to have a conversation with them. Stevens said the news of the 700 line moving to Georgia came as a surprise to him.
In 2021, the newly acquired Remington firearms company announced that it was moving its worldwide headquarters to LaGrange, Georgia in a $100 million, 850-plus job deal brokered by Governor Brian Kemp.
It's not clear how many workers are currently employed at the Ilion plant, which has been in the village since its inception in 1816.
Top 9 Corrupt New York Politicians
The resignation of New York Lt. Governor Brian Benjamin is the latest in a long line of political corruption in New York State. Over the past two decades, we here in New York have elected more than 30 current or former politicians to positions where they would later be convicted of various acts of corruption. Here are the Top 9.
Sleep in Heavenly Peace Mega Build
The local non-profit Sleep in Heavenly Peace, which builds and provides bed to children in need, held a Mega Build at the Sangertown Square Mall in New Hartford. Over 400 volunteers helped build 276 bed over three days!.
Check Out These At Home Skating Rinks, Created By One Family in Rome, NY
Imagine having a 40' by 100' ice skating rink in the back yard of your home. It's not only possible, but it's a reality with the Bartel family in Rome. Ross Bartel and family have been making skating rinks in the yard for well over 50 years.