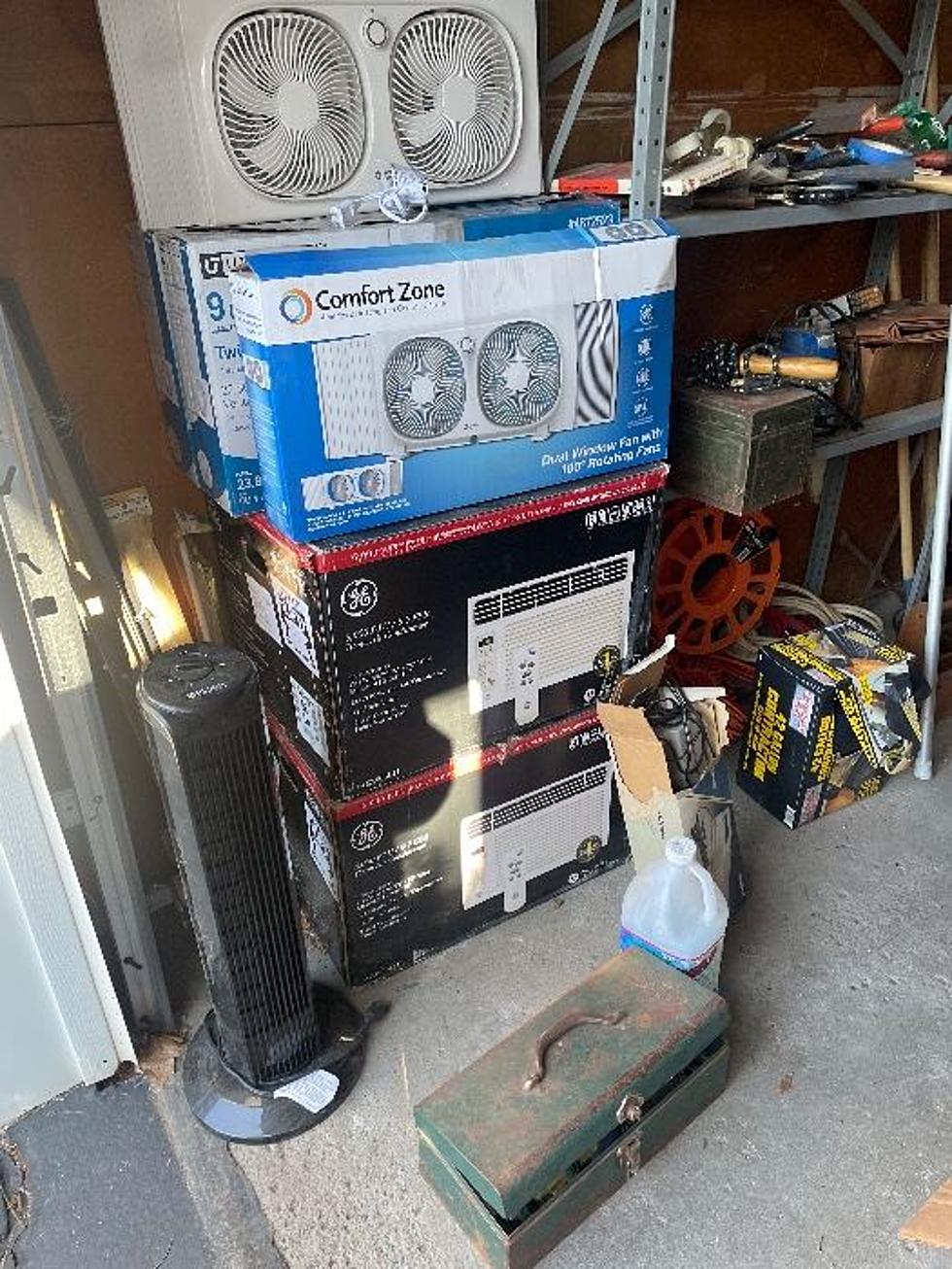 Schenectady Sale Ready For All Weather
estatesales.net
It is officially that time of year in  Central NY when you don't know if you will  be needing a parka or sunblock on any given day.
Already I have found myself alternating from heat to air conditioning in my car on in one trip.  This kind of uncertainty extends outside of the car to the home and accessories as well.
Is it sled weather?
Is it time to put the air conditioners in the windows?
And am I prepared for either scenario?
This estate sale that begins on Thursday seems to have some answers for us as well as some choice pieces. The hutch above is massive and yet would be a welcome addition to my home. Admittedly I do not have many dishes so I do not know what I would display in it. Perhaps video games or something. I know its sacrilege but I love the design work on this thing.
People probably don't think of washers and dryers when going to these sales but they can be a fantastic place to up your clothes washing game. I have purchased and incredible washer and dryer from an estate sale before, for a great price.
Ok, so if I buy the hutch, maybe I would need these as well. The table is solid as it comes it appears from the photo and the chairs are well worn, but that is not a bad thing.
Are we done with snow? Or might there just be one more out there that we could enjoy these in? Winter isn't gone yet.
That doesn't mean we shouldn't plan for summer though. Those remote controlled Air conditioning units could come in handy very soon.
So many options to be found at this three day sale. Could be worth it indeed.
Ten Pitchers the New York Mets Desperately Need to Pursue Now
Jacob deGrom's career with the New York Mets has come to an end, leaving the team without an elite pitcher in their rotation. So, what do the Mets do now?
Ten Offseason Questions Answered For The New York Mets
Twelve New York Mets on the 2022 Wild Card roster will become free agents 5 days following the conclusion of the World Series. Who stays? Who goes? What else will general manager Billy Eppler and manager Buck Showalter have in store for Mets fans this offseason.
Take a Look Inside This New York Mets' Pitcher's Stunning SoHo Loft [PHOTOS]
Noah Syndergaard won't be in New York for much longer, but while he is, he'll be staying in his stunning Manhattan (SoHo) loft apartments. One he leaves for LA, you might be able to get your hands on it for a cool $16,500 a month!