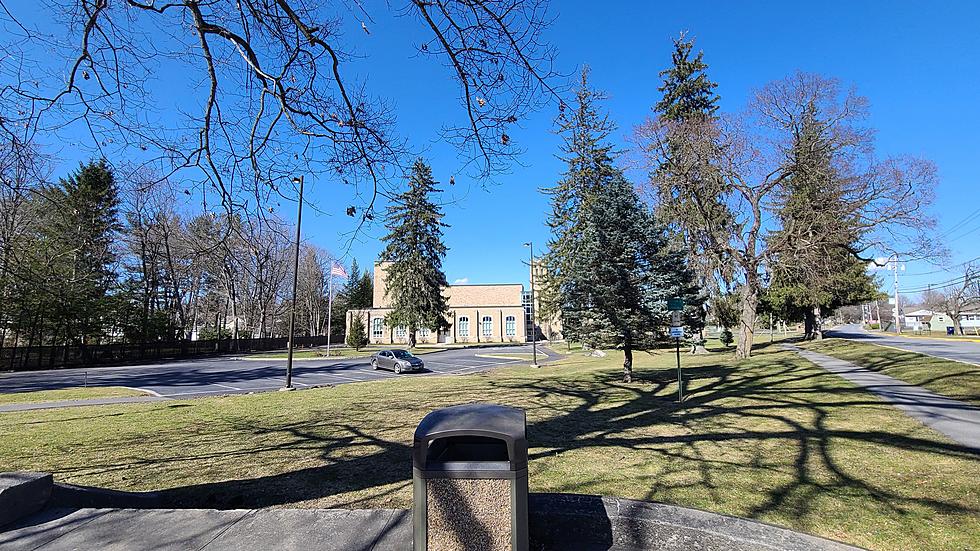 Unexpected Clinton Salesperson Makes the Right Play
Hyde/TSM
Did you see that orb in the sky on Sunday?
In the six months I have lived here, I have seen it a few times, but not as much as I would like. It has largely been absent from view but there it was, exactly where I last saw it. And I wasn't going to waste it.
As soon as I saw the sun was out and we were almost at 50 degrees, I decided it was time for a walk. To all of you with more dedication to your fitness goals who go running in sub zero temperatures, my hat's off to you, but I like my heat.
Clinton is a beautiful little village to walk around. There is historical buildings with beautiful architecture. There are cute shops on the square and an overall lively spirit. It was with that spirit, that a traveling salesperson made his move.
I was enjoying listening to The Rolling Stones on my earbuds when I notice a youngster coming my way. Ok, the term "youngster" probably makes me seem older than I am, but I am sticking with it. He ran up to me with a bottle of water in his hand. He was wearing his hockey jersey and seemed quite excited.
"Do you wanna buy a bottle of water to help out my hockey team?" he asked.
He wasn't halfway through the sentence before I was reaching for my wallet. I handed him two George Washingtons, and he handed me a 1.5 liter bottle of water. Quite the deal if you ask me.
He thanked me and ran off exclaiming, rather loudly to his friends, "YES!".
That was true salesmanship, right down to the genuine excitement of accomplishment. I should have let him know we are always hiring new talent. We could use his brand of exuberance.
Backyard Classic Hockey Tournament
The Backyard Classic returns February 4-6 at Canalside Buffalo.
Ten Capital Region Hockey Players that Made it to the NHL
The Capital Region has a rich history of hockey players turning professional, and with the 2021-22 NHL season now underway, here are ten players from the region with NHL ties.
What Does New York's 'Abandoned' Hockey Arena Look Like Now?
It's been almost a year since the New York Islanders played at Nassau Coliseum, and here are photos of what the "abandoned" arena looks like in present day.