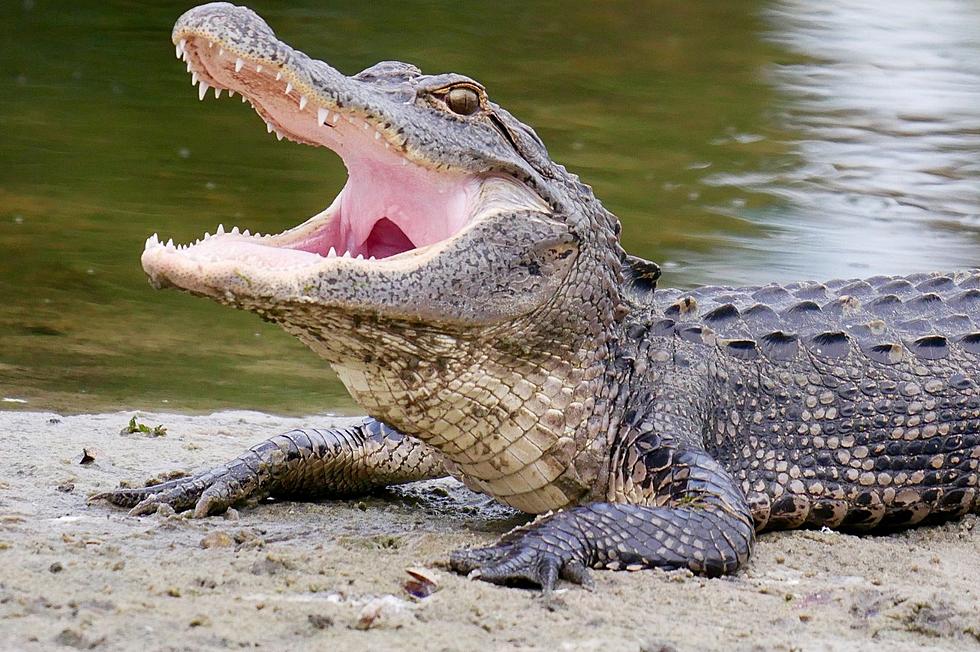 Are There Alligators in Upstate New York?
Canva
An unusual discovery recently made national news when a four foot long alligator was found by park maintenance just hanging out in a lake at Prospect Park in Brooklyn
.
When the animal was removed from the lake, it was quite lethargic and perhaps even cold shocked as its not a cold climate animal. The alligator was captured and taken to the Bronx Zoo.
The discovery of the alligator in Brooklyn has raised some questions as to whether or not there are alligators in other parts of New York, particularly in upstate New York and the answer is that there probably are some, but there shouldn't be. Alligators are not native to New York and our weather is often too cold for the cold-blooded animal to survive.
More often than not, when an alligator is found in New York, it is the result of someone releasing what they thought would be a fun and exotic pet (only to discover the opposite) back into the wild.
Although owning an alligator as a pet in New York is illegal, some people still take one on and then eventually they release them. Alligators have been found in the sewers of New York City. They've also been found in less likely places such as in Upstate New York.
In 2021, an alligator was found in Scajaquada Creek in Buffalo. After being captured, was sent to live in St. Augustine, Florida on an alligator farm. Then, in 2017, there were two alligators discovered in the Tioughnioga River in Albany and after capture, they were sent to Animal Adventure Park in Harpursville.
And then, there was the case of the alligators found in the Binghamton area.
2017 was a bizarre year for alligator findings in Broome County. In the summer of 2017, two alligators were discovered in Whitney Point and in November, a third was confiscated from a home in Kirkwood. The first alligator found in Whitney Point was located just behind the fairgrounds and the second was found and captured about a quarter mile away from the first.
The alligator in Kirkwood was not roaming free- it was confiscated from a private property and the DEC said the two alligators found in Whitney Point were not connected to the one taken from the Kirkwood home. The alligator taken from the Kirkwood home was also taken to Animal Adventure Park.
Five Exotic Pets That You Can Own in Upstate New York
If the thought of owning a dog or a cat or a parakeet sounds nice and all but you're looking for an animal that's a little more exotic, there are five super cute exotic animals that appear to be completely legal to own in Upstate New York, although you might want to check your local ordinance laws to be absolutely sure.
Five Things Banned or Illegal in New York
These are five things that New York has either banned or made illegal in the state in the last five years.