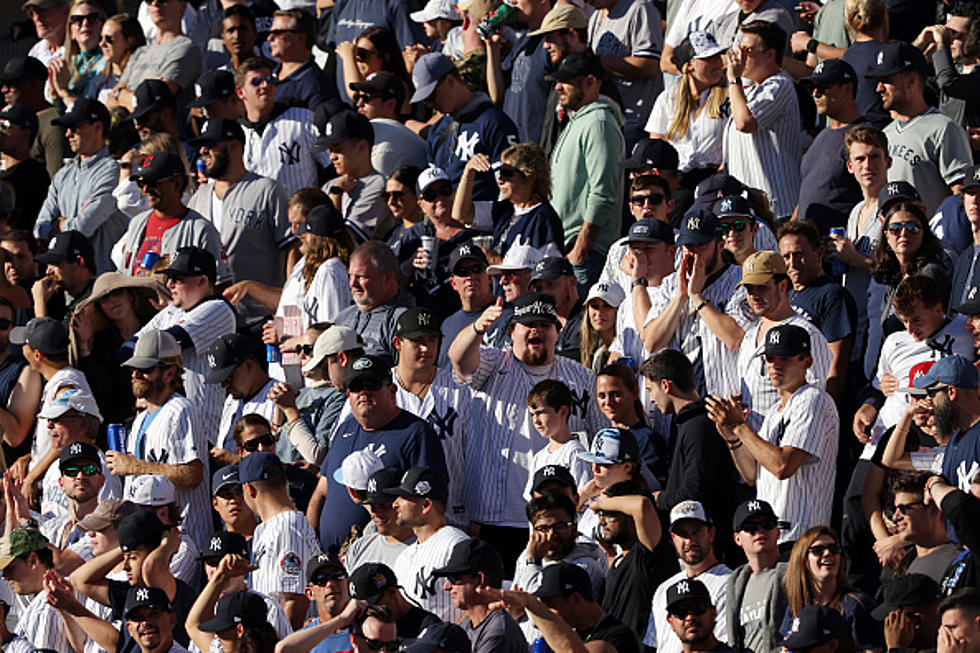 Could New MLB Rules Lead To 8th Inning Beers For Yankees & Mets?
Getty Images
The new pitch clock in Major League Baseball has shaved more than 31 minutes from game times so far in 2023. The faster pace has led to an expedited end to beer sales in the stadium...the dreaded 7th inning. However, MLB teams are quickly making adjustments.
With game times flying by as fast as they have since 1984, MLB teams aren't about to let the reduced contest durations impact their beer sales, one of the most profitable menu items in the major league sports concession business. So, some teams have extended their alcoholic beverage selling period to the 8th inning, instead of the traditional 7th.
According to ESPN.com, the Arizona Diamondbacks, Texas Rangers, Minnesota Twins and Milwaukee Brewers have extended their alcohol sales through the eighth inning in 2023. Prior to last season, the Baltimore Orioles, as a way to induce fans to come to come to Camden Yards, (despite, until 2022, having to suffer through terrible baseball) the Orioles put a 3 1/2 hour time limit on alcohol sales or the 8th inning, whichever comes first. Conversely, the New York Yankees cut off beer sales two hours after first pitch or the 7th inning, whichever comes first. Funny that the team that has a shorter alcohol sales period, spends more money on their team. That's different conversation.
Across town, the New York Mets have continued to mark the 7th inning as the end of beer sales during their season opening two series at Citi Field. As noted in the ESPN.com article, the Yankees and Mets both offer post, 7th inning hospitality areas. Though some are not available to the general ticket holders. The Mets are among the teams that ESPN noted that are "open" to extending alcohol sales through the 8th inning. The Yankees were not.
The Fast 5 - Five of the Fastest Cars In the World
As of 2020 these cars were considered some of the fastest production cars in the world.
FBI: These Capital Region Counties Saw Increase in Violent Crimes
The Federal Bureau of Investigation shared statistics that told shocking stories about crime rates in different Capital Region counties, and the growth in 2020.
2023-2024 Capital Region Concert Calendar
This Concert Calendar is updated regularly so keep checking back for the latest!