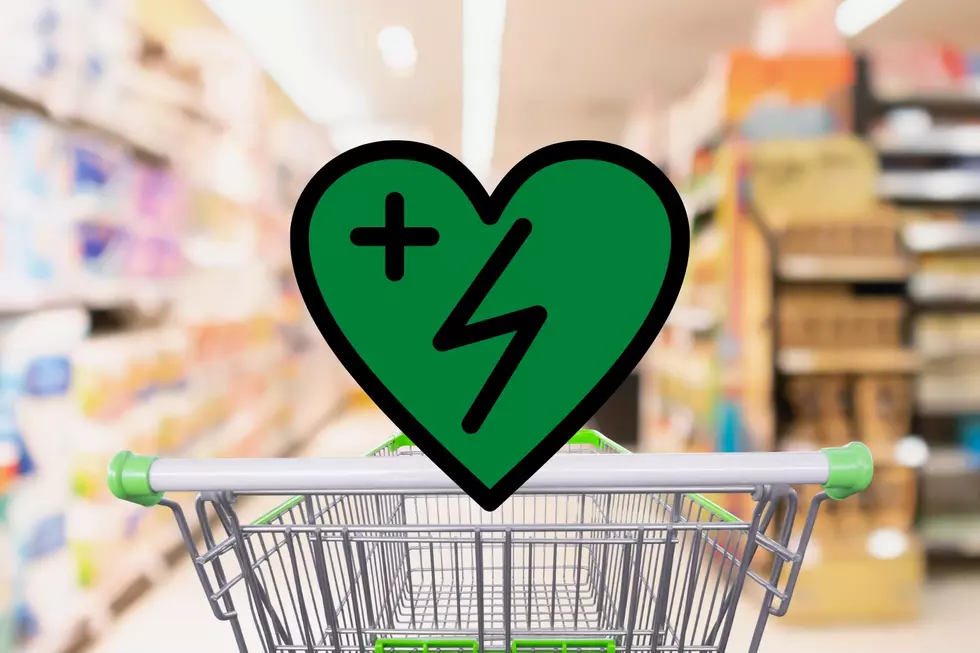 A Big NY Grocery Chain Makes A Key Life-Saving Addition To Stores
Canva
The mid-game cardiac arrest of Buffalo Bills safety Damar Hamlin last month has opened a conversation about heart health in New York and across the country. The quick actions of the Buffalo and Cincinnati medical teams unquestionably saved Damar's life, and raised awareness for the identification and emergency response to life-or-death situations like these.
The Red Cross says sudden cardiac arrest, like Hamlin's, is a leading cause of death in the US. More than 350,000 Americans die from cardiac arrest each year, and it can strike anywhere. Now a popular supermarket chain is hoping to make sure it doesn't happen in their New York stores with the installation of AEDs.
What is an AED?
AED stands for automated external defibrillator. It's a portable electronic device that analyzes heart rhythm and can deliver an electric shock through paddles to restart a normal rhythm. For many years, only emergency personnel carried them, but now you can find them in more businesses and public places.
Having an AED nearby dramatically changes a sudden cardiac arrest victim's survival rate. For every minute post-incident without defibrillation, odds of survival drop 10% - even with CPR. Average 911 response time to a medical emergency is 8-12 minutes.
What supermarket chain is adding AEDs to New York stores?
Hannaford Supermarkets have announced they will be added AEDs to all of their 185 locations across New York and New England. The chain will also train employees in how to recognize the signs of cardiac arrest and how to use the AEDs.
The American Red Cross offers training classes on CPR and AED use that anybody can take. You can find class options on their website. The American Heart Association has teamed up with Damar Hamlin for the #3ForHeart CPR challenge – you can find out more about that here.
28 Days of Healthy Heart Activities
February is the month of love, and Healthy Heart Month. I put together a list of activities that we can all do to improve our heart health and decrease stress. Share with friends, and family.
How to Set a Contact as an Emergency Bypass on Your iPhone
This safety feature will make sure you don't miss an important phone call by allowing this person to bypass your phone's silent setting. Basically if your phone is on silent, if this contact calls you it will ring so you absolutely don't miss their call.